BoardroomPR Named Agency of the Year by PRSA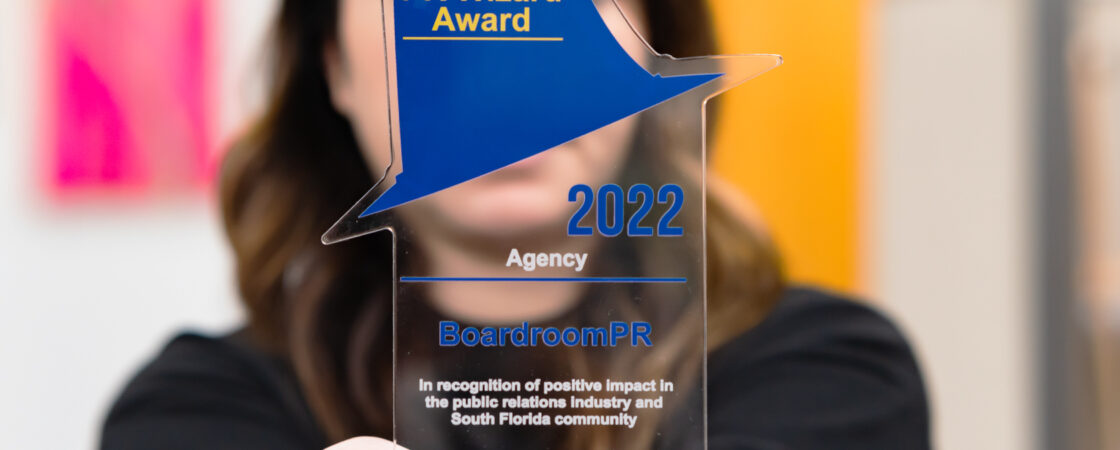 We are happy to announce that BoardroomPR has been named PRSA of Greater Fort Lauderdale's Agency of the Year for 2023! And we congratulate all the other great individuals and agencies that won in other categories. The PRSA awards are especially gratifying because they are selected by our peers in the PR industry. That makes the honor very special and gives a level of validation that you must be doing something right.
We really owe a debt of gratitude to all of our hard-working team members who deliver impressive results for our clients on a day-to-day basis, giving 100 percent and leaving nothing behind at the office at the end of the workday (or home office if they are working remotely!) We also want to thank our clients for the loyalty and trust they put in us to bring awareness to the wonderful work they do in their spheres of business, philanthropy, and community.
This award reflects the good energy, good people, and good work happening here at BoardroomPR. But still, we do not rest on our laurels because we know that we are only as good as our last media hit, our last social media post, or last business lead or introduction.  That is what keeps us hungry and motivated.