Bento Asian Kitchen + Sushi opens in Downtown St. Petersburg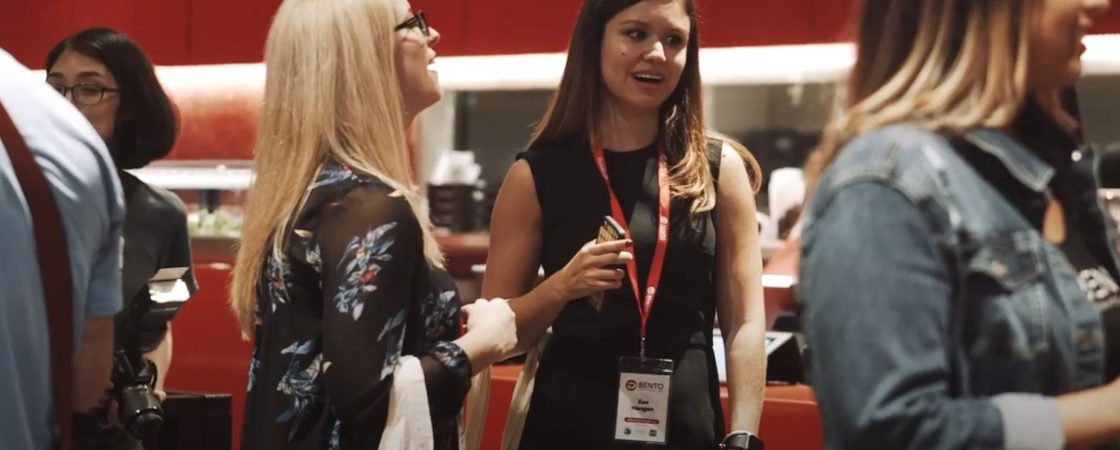 BoardroomPR spearheaded outreach for client Bento Asian Kitchen + Sushi's opening media night for it's newest location in St. Petersburg on October 3 resulting in a tremendous turnout and major success. About 60 social media influencers, bloggers and news outlets and their guests attended the event to publicize Bento's Grand Opening on the following Friday. With menu sampling, a DJ, prize wheel, local vendor stands and swag bags, the St. Petersburg Bento Asian Kitchen + Sushi was the place to be. 
Multimedia/PR Specialist Zoe Haugen organized outreach to social media influencers. Guests included 2018 American Ninja Warrior Charity LeBlanc with over 858,000 followers on her Instagram, @Charity.Grace, and a representative for the foodie influencer account @ThisBabeEats with over 38,000 followers. The influencers posted pictures and videos from the event on their Instagram feeds and stories and tagged Bento's Instagram account, @EatAtBento. BoardroomPR was nationally recognized for this campaign and received a Gold Bulldog PR Award for Best Use of Influencers.
Vice Presidents Laura Burns and Michelle Griffith organized outreach to bloggers who attended like St. Petersburg Foodies and Genia Be Me joined in for the fun along with media outlets such as the Tampa Bay Business Journal and the Business Observer to take pictures and collect information for blog posts and news updates.
Bento Asian Kitchen + Sushi is a popular, quick-casual pan-Asian restaurant. The downtown St. Petersburg location is 2,700 sq. ft. and located at 320 Third Street South — in the base of the Camden Pier District Apartment Building, formerly AER.
The restaurant is within the area's popular Innovation District, located next to Publix near the University of South Florida's St. Petersburg campus. The St. Petersburg restaurant is Bento's tenth location in Florida – most of which are located in some of the state's most in-demand live, work and play destinations—and its first Tampa Bay-area location.
Plenty of parking is available in the Camden Pier retail parking garage on Second Street South, behind Bento. Restaurant guests who park in this garage will receive one hour of free parking. Validation is provided with the purchase of any roll, bowl, or box upon customer request.
"Expanding to the Tampa Bay region has been our goal for many years. We were drawn to downtown St. Petersburg for its rapid real estate market growth, the incredible transformation of the business district, and its proximity to the USF St. Petersburg campus and notable hospitals," said Bento co-owner Johnny Tung. "With so many young professionals drawn to this area, the community will benefit from a quick, casual dining experience that includes a wide variety of made-fresh food and beverage options."
This new restaurant location has also brought additional job opportunities to the area, with 60 employees being hired to date. Once the grand opening is announced, the new St. Petersburg location will be open for lunch and dinner 7 days a week, featuring dine-in, takeout, delivery and catering. It also offers an outdoor seating area. Starting October 5, the restaurant will be open Sunday-Thursday from 11 a.m. to 10 p.m., and Friday and Saturday from 11 a.m. to 11 p.m.
The first Bento opened in Gainesville in 2002 and quickly gained a large following. Based in Orlando and owned by brothers Jimmy and Johnny Tung, Bento has locations in Davie, Gainesville, Tallahassee, Jacksonville and Orlando. The concept features a vast, customizable menu including sushi, rice and noodle bowls, bento boxes, poké bowls and boba teas, all served up in a cool, modern environment. With its quick, casual service and affordable prices, Bento caters to the constantly-growing "on the go" population. Customer favorites include Pao Pao (Spicy Cream) Chicken, Build-A-Poké Bowls, Pad Thai Shrimp, the Volcano Roll and Taro Boba Tea.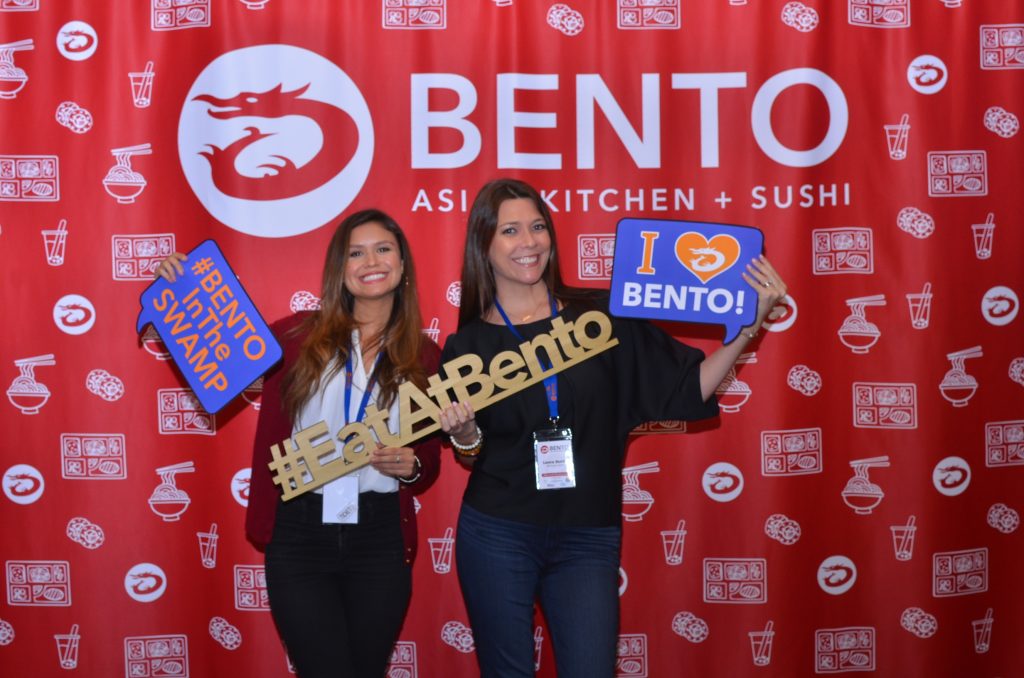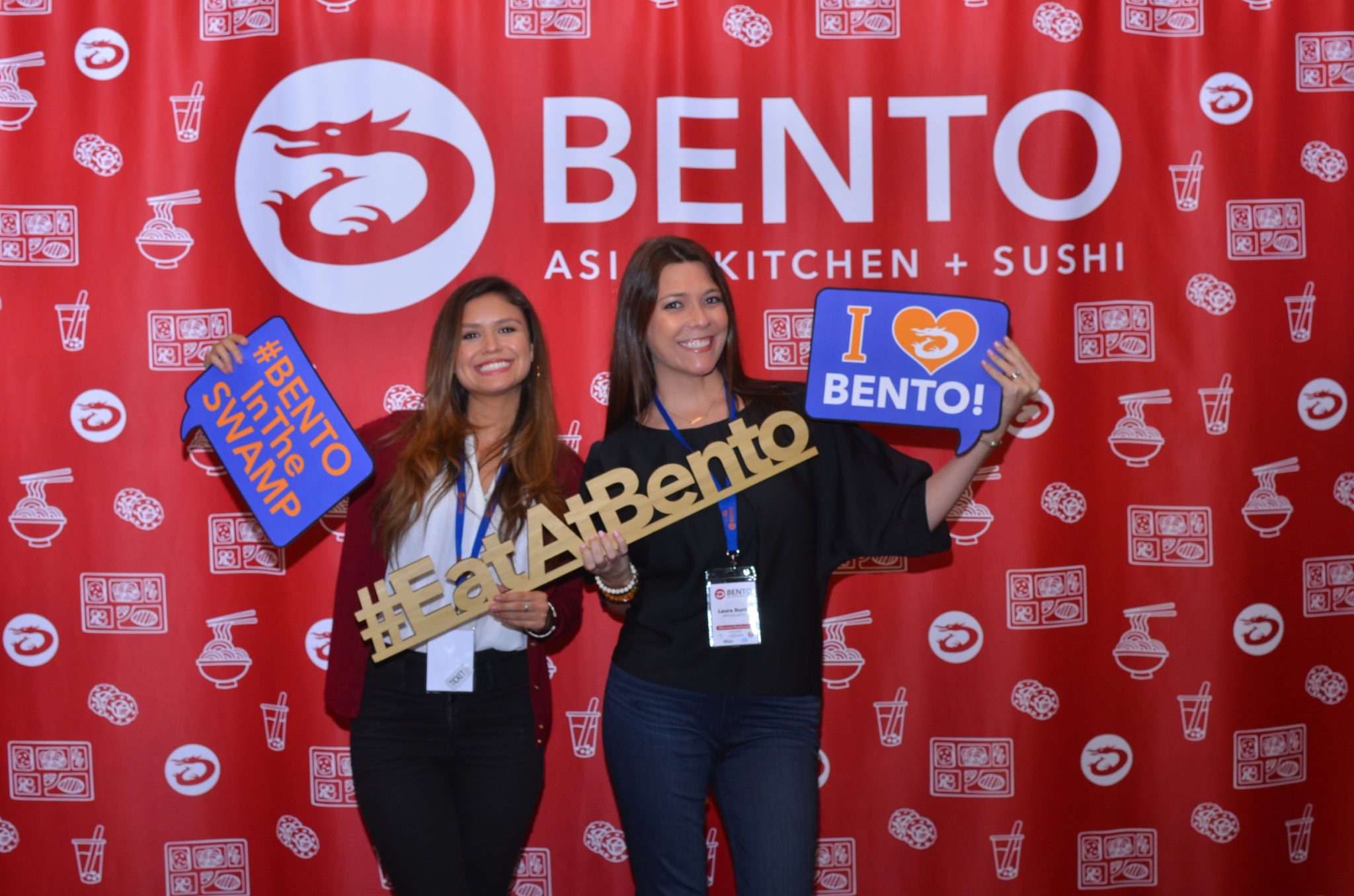 Additional expansion plans are in the works, with new locations coming soon in Gainseville, Winter Park, Boca Raton, Kissimmee and Pembroke Pines, among others. For more information, visit www.EatAtBento.com.
About Bento: BENTO Asian Kitchen + Sushi is an Orlando-based quick-service restaurant serving pan-Asian cuisine. With the intent to bridge the gap between the more traditional Asian dining experience and a modern take on Pan-Asian cuisine, brothers Jimmy and Johnny Tung opened Bento Asian Kitchen + Sushi in the summer of 2002. Bento was born as a 2,000 square-foot, 40-seat restaurant in a freshly built plaza a few blocks west of the University of Florida in Gainesville.
Today, there are ten locations across Florida, and a team of over 500 individuals. With plans of continued expansion on the horizon, Bento strives to remain true to the original vision – to present traditional Asian recipes in an approachable, fresh way – satisfying every appetite one roll, bowl and box at a time.