Client Pulte Homes Gives Back in a Big Way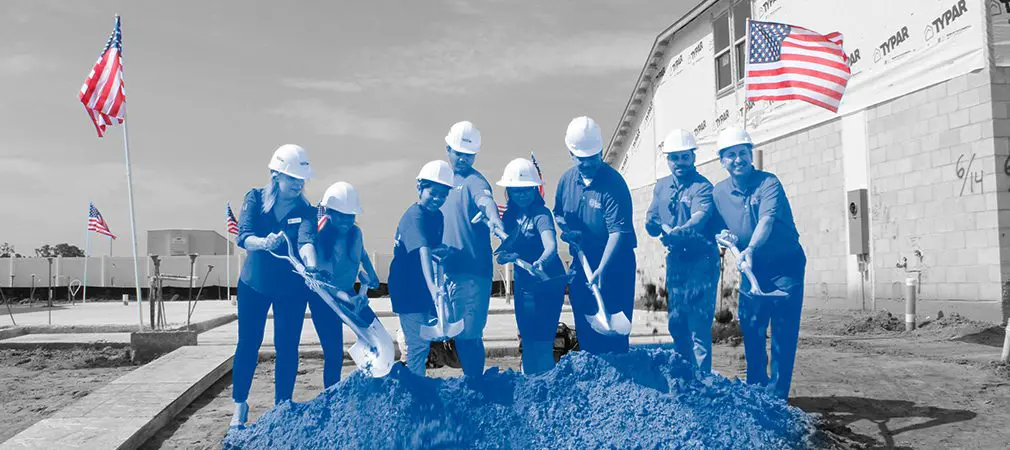 The BoardroomPR team has the privilege of working with many exceptional companies who are dedicated to giving back to the community. Pulte Homes does this in a big way with their "Built to Honor" program that awards veterans and their families with mortgage-free homes. Recently, Pulte's West Florida Division celebrated the groundbreaking of one of those new homes in Riverview, Florida.
Retired U.S. Navy Petty Officer Second Class Jerry Whatts, Jr. and his wife Jeaniel, a Navy reservist, have dreamed of owning a single-family home for a long time. After Mr. Whatts' long recovery post-service, the family faced a mountain of financial challenges and found they could only afford a small apartment for their growing family, which includes four children—ages 10, 12 and 15 —and a newborn baby.
All members of the Whatts family were on site for the groundbreaking of their new home, as well as the Pulte Homes team and members of Operation Homefront, a non-profit dedicated to assisting veterans.
The four-bedroom home will be built in Pulte's Ventana community. Construction begins this month and the home is expected to be completed in time for Thanksgiving.
Multiple media outlets were on site as the family celebrated this huge milestone and Pulte's dedication to their community.