BoardroomPR and its Clients Come Together to Help Victims in the Bahamas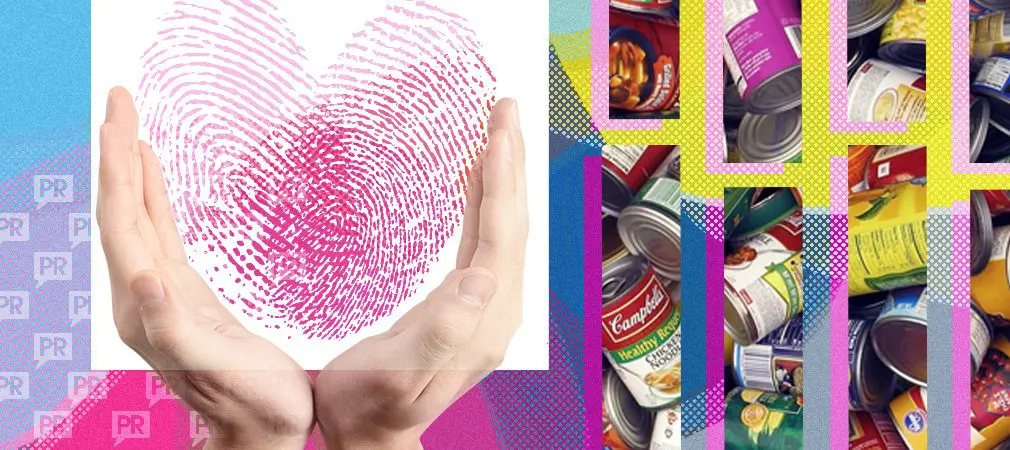 Andrew. Irma. Matthew. Frances. Ivan. Katrina. Wilma. Irene. Charley. Dorian.
If you know anything about South Florida, you know we've gotten our fair share of hurricanes, whether we've been hit head-on or breathe a sigh of relief when the path changes, these names will forever be ingrained in our minds and our hearts. But, through this turmoil, hasty preparation and a little bit of uncertainty, we've become a stronger community.
In the days before a hurricane is predicted to make landfall, there's a distinct comradery in the air that is different than any other time during our everyday lives. Perhaps the anticipation of possible hardship brings people together but the outpouring of genuine humanity after a disaster is even more powerful. That's what we saw all throughout the South Florida community and beyond when Hurricane Dorian barreled through parts of the Bahamas. Great Abaco is a mere 186 miles from Fort Lauderdale. That's a shorter distance than here to Disney World! Most people living in the Bahamas may not be US citizens and the Bahamas may not be a part of the United States but they are certainly our neighbors.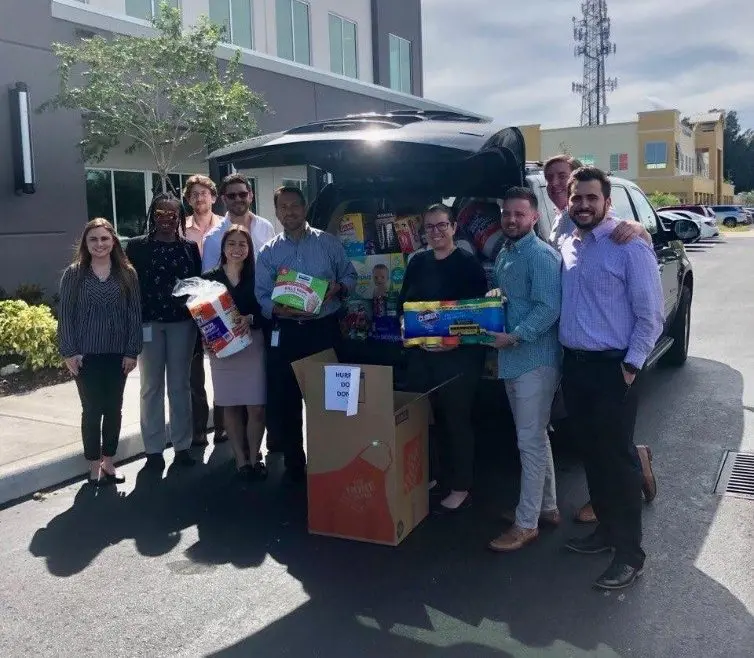 As soon as the first photos and footage showing the unfathomable destruction made their way to our TVs and phones, the community began to rally together to gather necessary supplies for the residents of the Bahamas. Fire stations, churches, individual people and entire businesses have volunteered their space as a drop off location for supplies and some have even used their personal planes and boats to make the delivery. We saw that first hand among our clients and our own staff.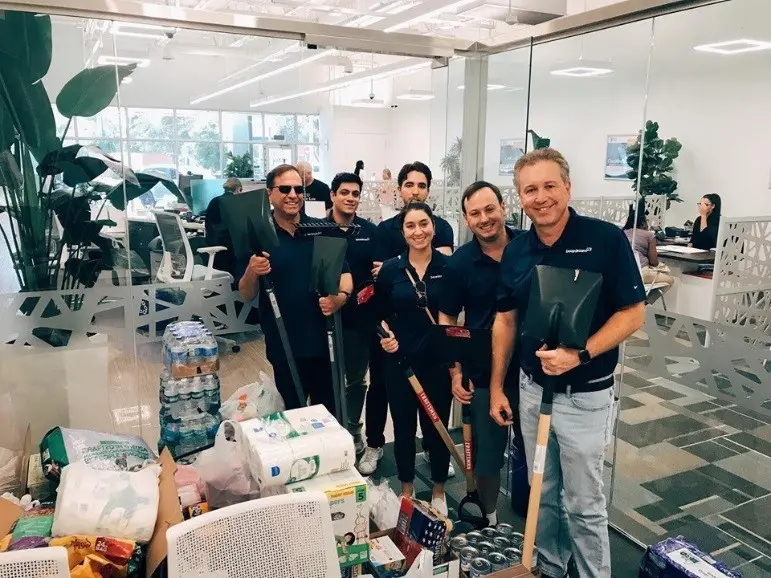 Many of our clients along with hundreds of others from the community, participated in Channel 10's Day of Giving with their Care Force team lead by anchor Kristi Kruger. The community filled multiple 40-foot shipping containers with food, tools and personal care items. One of our amazing clients donated 40 tarps!
Tropical Financial, a South Florida credit union and one of our gracious clients, held their own supply drive at their Plantation branch where they garnered a truck full of shovels, toilet paper, canned food and other necessities. The Boardroom team was there to lend a hand with donating and loading up the truck.
We also worked relentlessly with the media and our clients to get pertinent information out to the public in a timely fashion.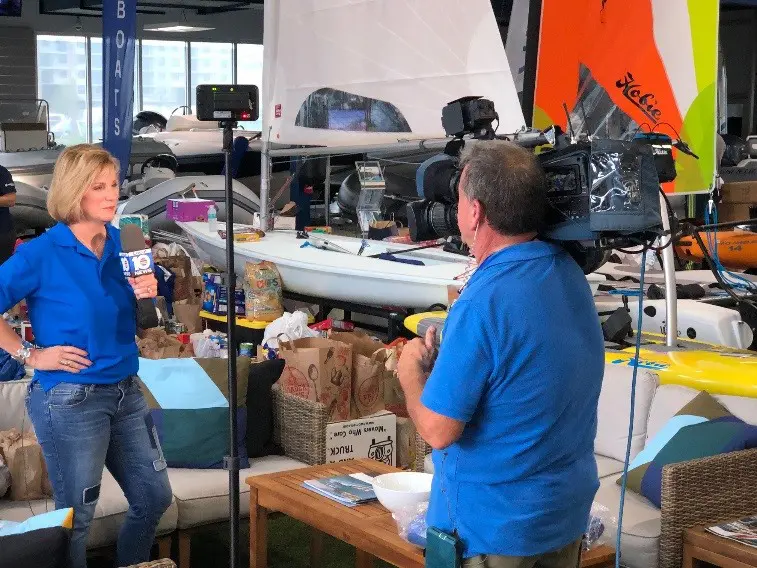 Chef José Andrés, a renowned chef with restaurants all over the United States and the world, is leveraging his kitchen located at Atlantis Bahamas in Nassau through his organization World Central Kitchen to supply hundreds of thousands of meals to those affected. BoardroomPR made a considerable donation to their efforts. If you'd like to do the same, please visit their online donation page here.
These are just a few examples of our community coming together for those in need. This is what the residents of South Florida are all about — coming together in the most desperate of times, not just for ourselves but for our neighbors. Although the storm has passed, recovery efforts will not end for some time. Please consider donating what you can to reputable organizations and food drives.
For a list of possible organizations and businesses that are still collecting donations, please click here.