Boardroom Partners with JM Family Enterprises for Annual African American Achievers Awards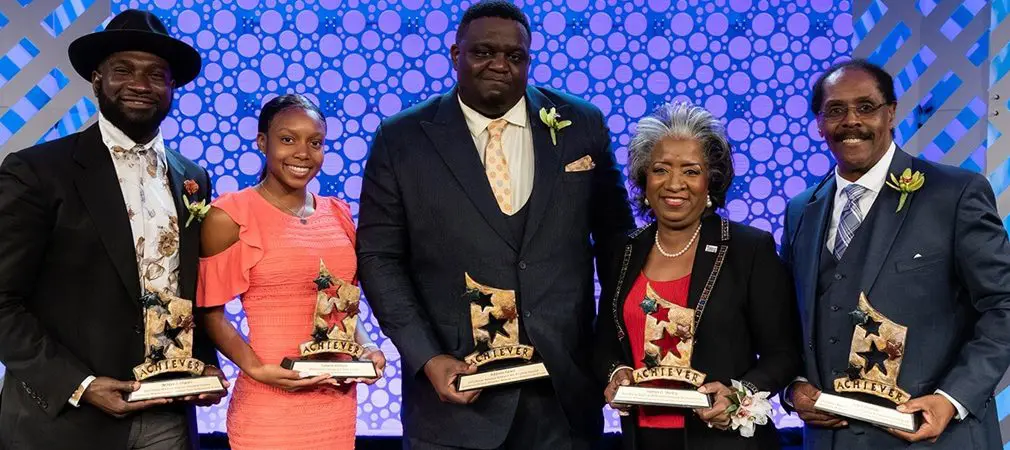 BoardroomPR's nonprofit public relations team partnered with JM Family Enterprises, Southeast Toyota Distributors and JM Lexus for the 27th annual African American Achievers awards. The process began with a call for nominations from the tri-county area, followed by a media tour with the selected honorees.
Our team helped shed light on the positive work each of the achievers has done in their perspective categories. Among those honored were Addonis Parker, an accomplished painter and muralist and James Thomas, an entrepreneur, award-winning radio personality and program director for 99 JAMZ. Also joining them were Jasmin D. Shirley, Former Senior Vice President of Community Health Services at Broward Health, who advocated for government funding to establish Broward County's first network of home health providers, outpatient clinics, school prevention programs, and hospice agencies for victims of HIV/AIDS, and Webber J. Charles, Director of Student Achievement at Breakthrough Miami, which helps students from low-income, under-resourced areas of Miami-Dade County overcome barriers to academic success.
Additionally, Lanaria Johnson, a senior at William T. Dwyer High School in Palm Beach Gardens, was honored as the 2019 Jerome Edmund Gray Youth Achiever, receiving a four-year scholarship to Florida State University.
The achievers were featured widely across South Florida in the Sun-Sentinel, Palm Beach Post, Local 10, the CW's Inside South Florida and 99 Jamz's Community Matters, among others.
For more information on how you can publicize your nonprofit, contact our team at 954-370-8999.