The Keyes Company Names Christina Pappas President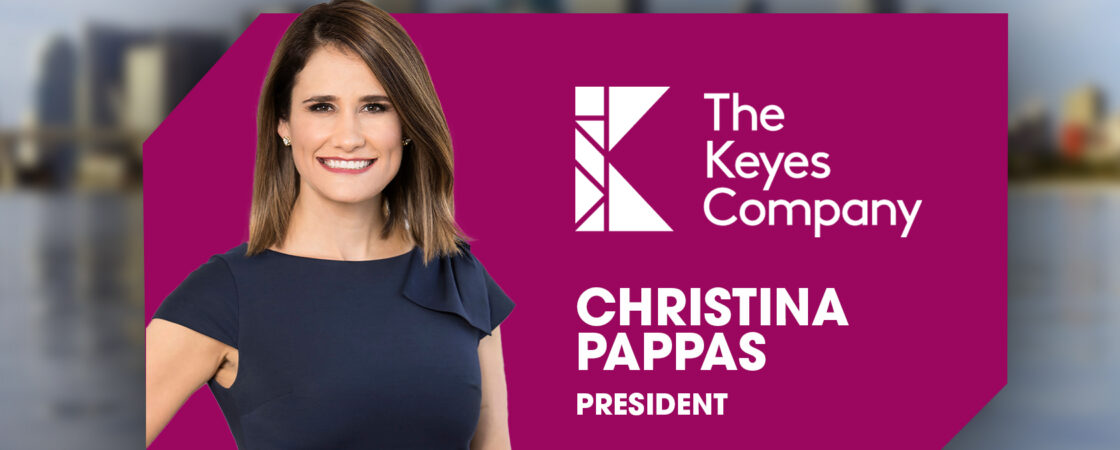 Longtime BoardroomPR real estate client The Keyes Company started its fourth generation of leadership as the firm nears a century of operation at the forefront of the real estate industry. Christina Pappas is the new President of Keyes, after serving as Vice President of Operations and concluding her term as 2022 President of Florida Realtors®. 
Christina steps into the role previously filled by her father, Mike Pappas, who served as President and CEO of Keyes since 1993. Mike remains the firm's CEO and is focused on its statewide expansion. Keyes is the largest independent brokerage in Florida. BoardroomPR's public relations team generated widespread media coverage of this big news, with The Real Deal, South Florida Business Journal, RIS Media, South Florida Agent and others publishing articles on Christina's promotion.
As President of Keyes, Christina is prioritizing the continued implementation of new technology and further integration of the firm's Family of Services, comprising of mortgage, title, insurance and property management service lines.
Keyes Family of Companies closed out 2022 with $8.3 billion in real estate sales, and over $10 billion when including other services. That represents the firm's second-best sales volume in 97 years of operation. The Family of Companies closed more than 20,000 real estate transactions last year.