Storytelling: The Key to Success on Social Media 
In today's digital age, businesses are constantly competing for attention. With so much noise on social media, it can be difficult to stand out from the crowd, but there is one way to cut through the clutter and connect with your audience on a deeper level: storytelling.
Storytelling is a powerful way to give your brand a voice, captivate your audience, and build relationships. There are many ways to tell stories on social media. You can incorporate different aspects of text, images, videos, and even a combination of all three.
Here are some of the benefits of storytelling on social media:
Helping you connect with your audience on a personal level: When sharing a story, you give people a glimpse into your world. This helps them relate to you and feel more connected to you.
Helping you build trust and credibility: Being authentic and transparent with your audience builds trust and helps them believe in what you have to say.
Helping promote your brand: When telling stories about your products and services, you give people a reason to care about them, which will increase your brand awareness and sales.
Helping drive engagement: When people resonate and feel connected to your audience they are more likely to follow you, like your posts, and share your content with others. This helps grow your audience and reach new people.
So, how do you find your brand voice and the story that you want to tell? Here are some questions to ask yourself:
How did your brand idea come to be and how did your business start?
What is your company's mission? What are your brand values?
What tone do you want to use? Do you want to be formal or informal, funny or serious?
What kind of stories do I want to tell? Do I want to tell stories about my products or services, my company culture, my customers, or something else?
Transparency is key when answering these questions. People are drawn to honesty and authenticity, so be willing to share both the good and the bad. Once you have answered these questions, you will have a better understanding of your brand voice and how you want to use it in your storytelling.
Here is an example of great storytelling for one of BoardroomPR's clients, JAFCO. JAFCO opened Eagle's Haven in March 2019 to rediscover wellness and restore hope in the Parkland/Coral Springs community following the tragic shooting. Last year, they secured safe haven rooms in the courthouse during the MSD shooter trials to support the victims' families and injured survivors every single day of the trial. The tone of the video was meant to be hopeful and tell their stories in a delicate manner during these tragic times. 
Be sure to be memorable, be transparent, and more importantly BE YOU. Not only will this help people remember your story, but they'll be more likely to share it with other people, too.
If you're looking for help implementing storytelling into your social media strategy, contact our award-winning team of social media experts at BoardroomPR. We can help you craft your story and make your business stand out.
Contact us at (954) 370-8999!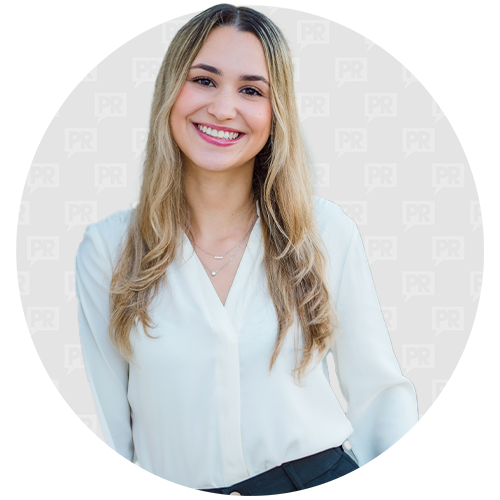 Andrea Ugarte
Digital PR Specialist