Clubhouse: A Rundown of the Most Exclusive and Elusive Social Media Network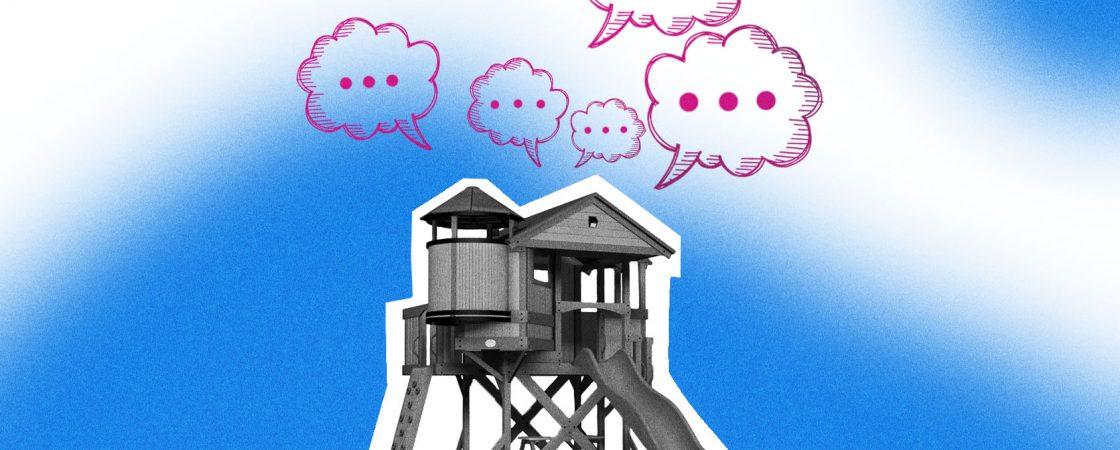 Have you heard of the latest social media network called Clubhouse? I will admit, the first time I heard someone referring to it I had no clue what they were talking about. Now it's the hottest thing to be a part of.
Let me get you up to speed on everything Clubhouse and how to score an invitation.

What Is Clubhouse?
Clubhouse is a new social media network that started popping up in early 2020 but soon gained popularity among Silicon Valley elite and celebrities. The platform allows members to talk to each other in real-time using audio-only. There are no comment threads or images like we're used to seeing in nearly every other social media network. Think of it as a virtual panel or group discussion on various topics. Someone creates a "room" surrounded by a topic and once it's live, people can join, jump in with voice comments, have conversations, ask questions or share stories. Nothing is in writing or recorded and it's all in real-time. 

What Can I Use Clubhouse For?
Clubhouse has so many uses and since it's so new this is the time to get creative.
 • Virtual events and panels: People are jumping in and curating live panels about nearly every topic. Members take turns as the speaker. Other people can raise their hand to speak and the moderator brings people up the "stage." (More on that later.) I could also see Clubhouse being used for virtual press conferences.
• Networking: This is a great tool to get some much-needed networking in. With most in-person events on pause, Clubhouse offers members the chance to join rooms or clubs with various industry professionals and get to chatting.
• Interviews: Similar to a virtual panel, celebrities have created rooms where they're interviewing one person and the audience can listen in. I see this becoming a popular avenue to create exclusive content, and not just with celebrities, influencers and consumer content but professionals from every business type.
• Auditions: Already Clubhouse is being used to cultivate our next hit singers and performers. Recently, there was a room for auditions for the upcoming tour of the Broadway hit Dreamgirls. Broadway actor Leroy Church and Glee star Amber Riley were the moderators and judges. How cool!

So, How Do I Get A Clubhouse Invitation?
At the end of 2020, Clubhouse had a mere 3,500 members total. In January 2021, it had over 600,000 worldwide. That includes Oprah!
Clubhouse is still in beta, which is why membership is by invitation only at the moment.The Clubhouse app is also only available on iOS, for now. I suspect it will be available to Android users as they get closer to coming out of beta.
The best way to get access to Clubhouse is to receive a personal invitation. When someone joins Clubhouse, they're granted an invitation, and later a few more, to give to someone. The caveat is that you have to have their phone number. This is intended to only send invitations to people you have a close connection with, but if you scour certain Facebook groups, you'll now see people offering and asking for Clubhouse invitations.
The other way to receive a Clubhouse invitation is to visit the Clubhouse website where you can save your place in line. Clubhouse will notify your friends already using Clubhouse and they can wave you through the door VIP style.

I'm In, Now What?
Once you've joined Clubhouse there's a few things to know, like the lingo, to navigate your way through:
• Hallway – This is like your newsfeed. If you follow any scheduled rooms or Clubhouse clubs you'll see them here.
• Calendar – Here you'll see all of the upcoming scheduled rooms. Any Clubhouse member can add a new room to the calendar and any followers will receive a notification.
• Clubs – A Clubhouse club is for bigger organizations or groups that plan on having recurring rooms. Once you've hosted a few ongoing rooms you can request to create your own club where you can have followers and create multiple rooms to be part of your club.
• Rooms – This is the bread and butter of Clubhouse. A room is basically an audio-only chatroom. This is where you'll find conversations and see other members.
• Listener – When you first join a Clubhouse room, you are a listener and unable to chime in right away. Your microphone won't be functioning just yet. You want to listen to the conversation unfold for a length of time first before speaking up.
• Stage – The stage is the area at the top of the page in a room where you'll see everyone who's been invited to speak. There is a microphone icon that indicates who is speaking and who's muted at that moment.
• Moderator – The person who creates a room is the moderator but can also assign moderator capabilities to other members of the room. They control who's on the "stage", who's speaking and helps drive the conversation.
• Speaker – A Clubhouse speaker is someone who was invited to speak in a Clubhouse room. When it's their turn to speak, they will turn on their microphone. You can see a list of the speakers at the top of the page in every room. You can also click their image to follow them and see their profile.
I'm really excited about this new social media network and curious to see where it goes, especially once Clubhouse comes out of beta and it's open to the public. With more people used to video calls and doing business virtually, I think this could be a funand creative way to conduct more meaningful virtual events.
To learn how BoardroomPR's social media services can elevate your business, firm or organization, click here.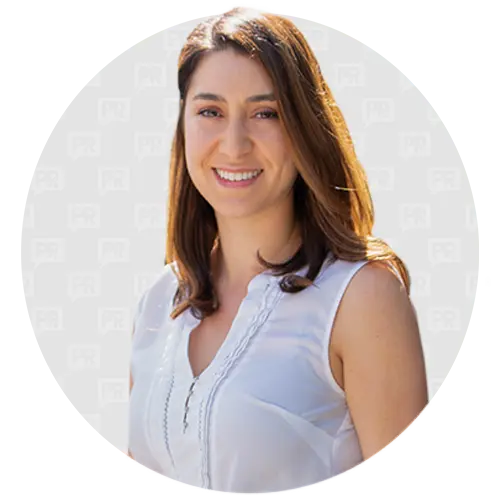 Mara Gordon
Digital PR Specialist