BoardroomPR Presents to NSU's H. Wayne Huizenga College of Business and Entrepreneurship Students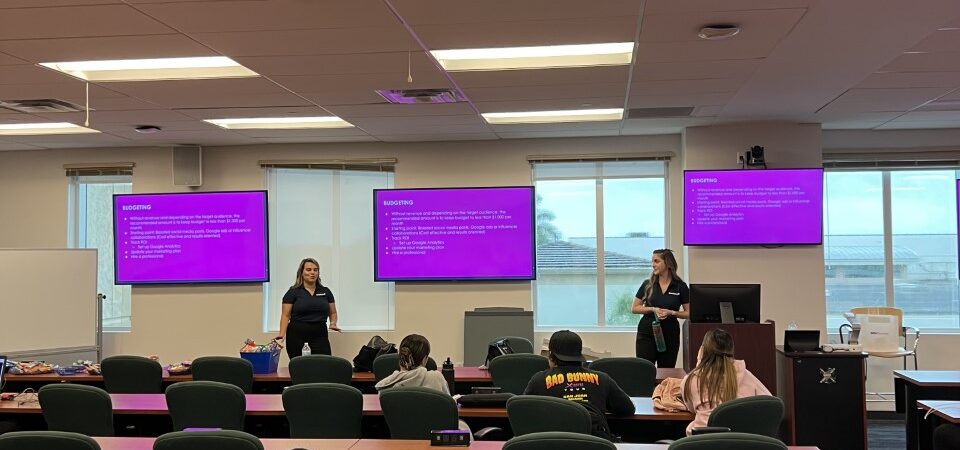 BoardroomPR Social Media Director, Ashley Kearns, and Account Executive and Multimedia Executive, Veronika Vernachio, presented to NSU's H. Wayne Huizenga College of Business and Entrepreneurship on June 3. Kearns and Vernachio shared insight on "PR x Social Media for Small Businesses and Startups" to a group of students interested in fulfilling their entrepreneurial goals.
"Presenting to the students was such a rewarding experience. I hope they learned about the value of keeping an active profile and interacting with a particular audience," Kearns said.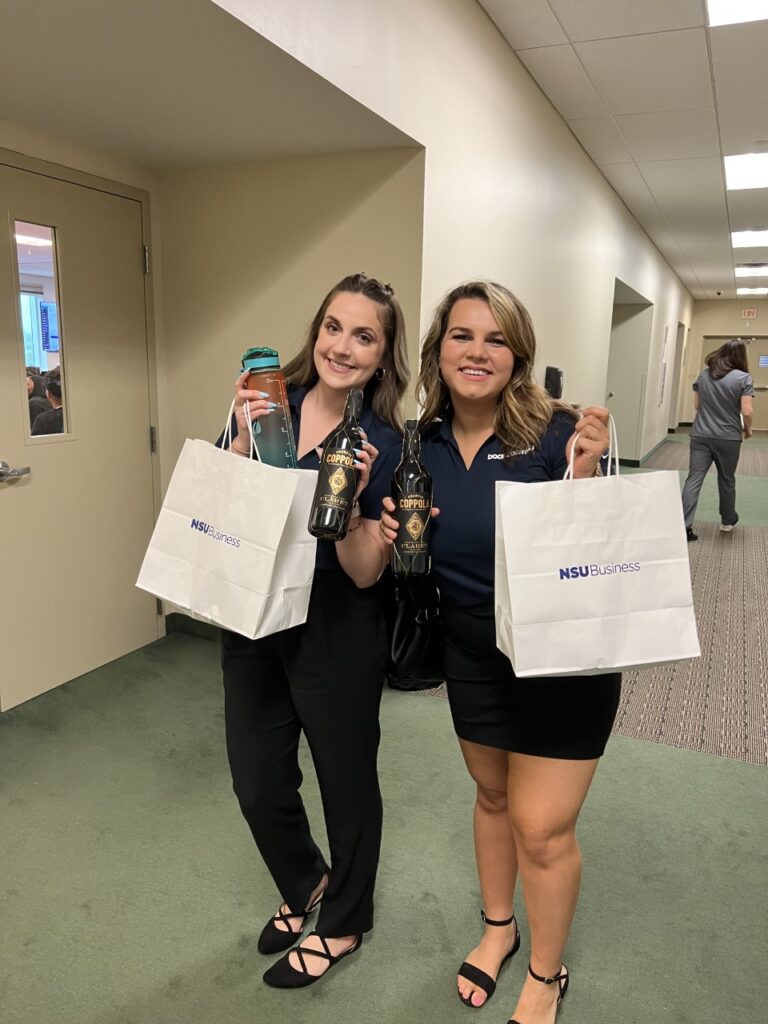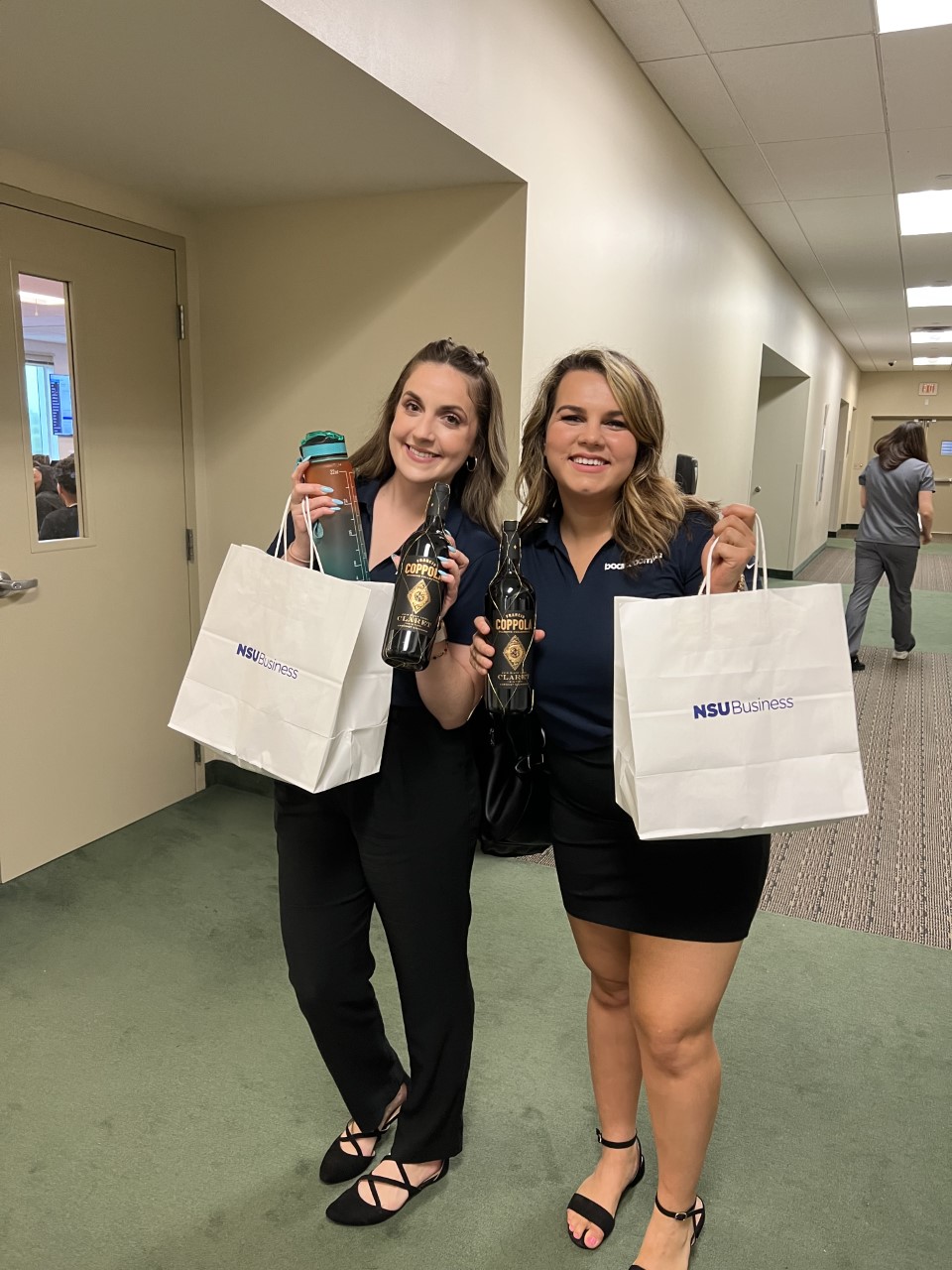 Both Kearns and Vernachio grew up in South Florida where their love for communications led them each on unique journeys in the public relations industry. When choosing between colleges, Kearns and Vernachio knew they wanted to attend a top communications school and decided that Florida International University and University of Florida were the perfect institutions to help them both perfect their craft.
Kearns and Vernachio continued to pursue their media relations aspirations at BoardroomPR, an award-winning, full-service local and national public relations agency based in South Florida. They utilized their knowledge and showcased an array of helpful tips and tricks to NSU's H. Wayne Huizenga College of Business and Entrepreneurship. Both Kearns and Vernachio emphasized the importance of analyzing competition within the media realm as well as identifying marketing channels and building a solid marketing plan.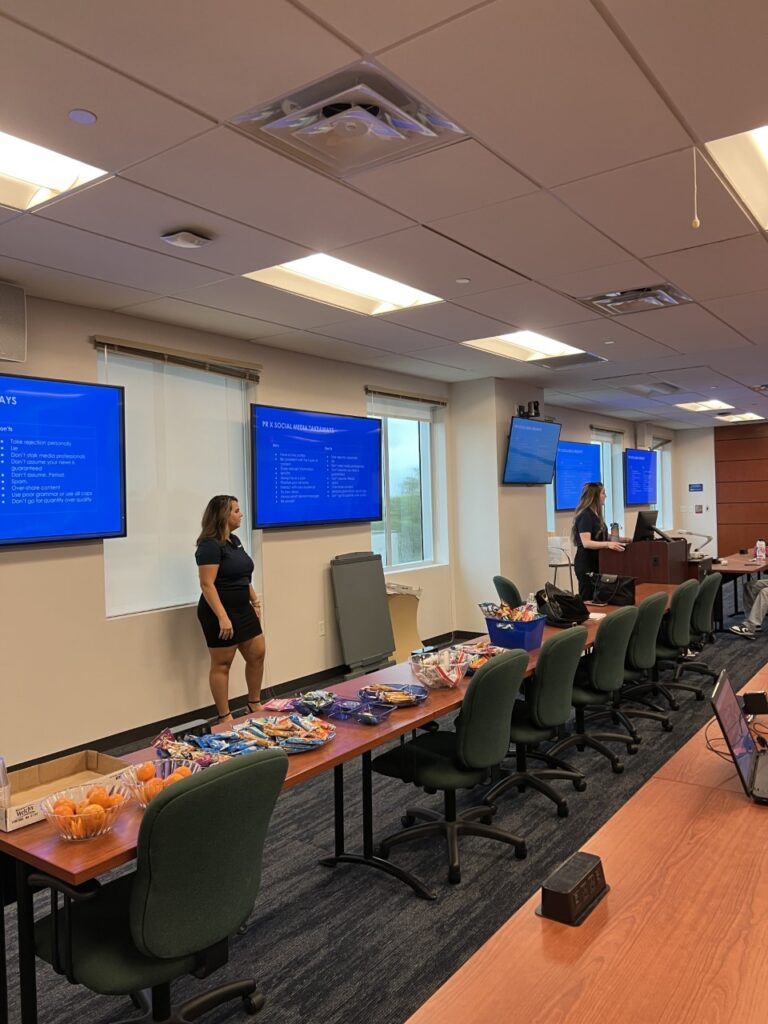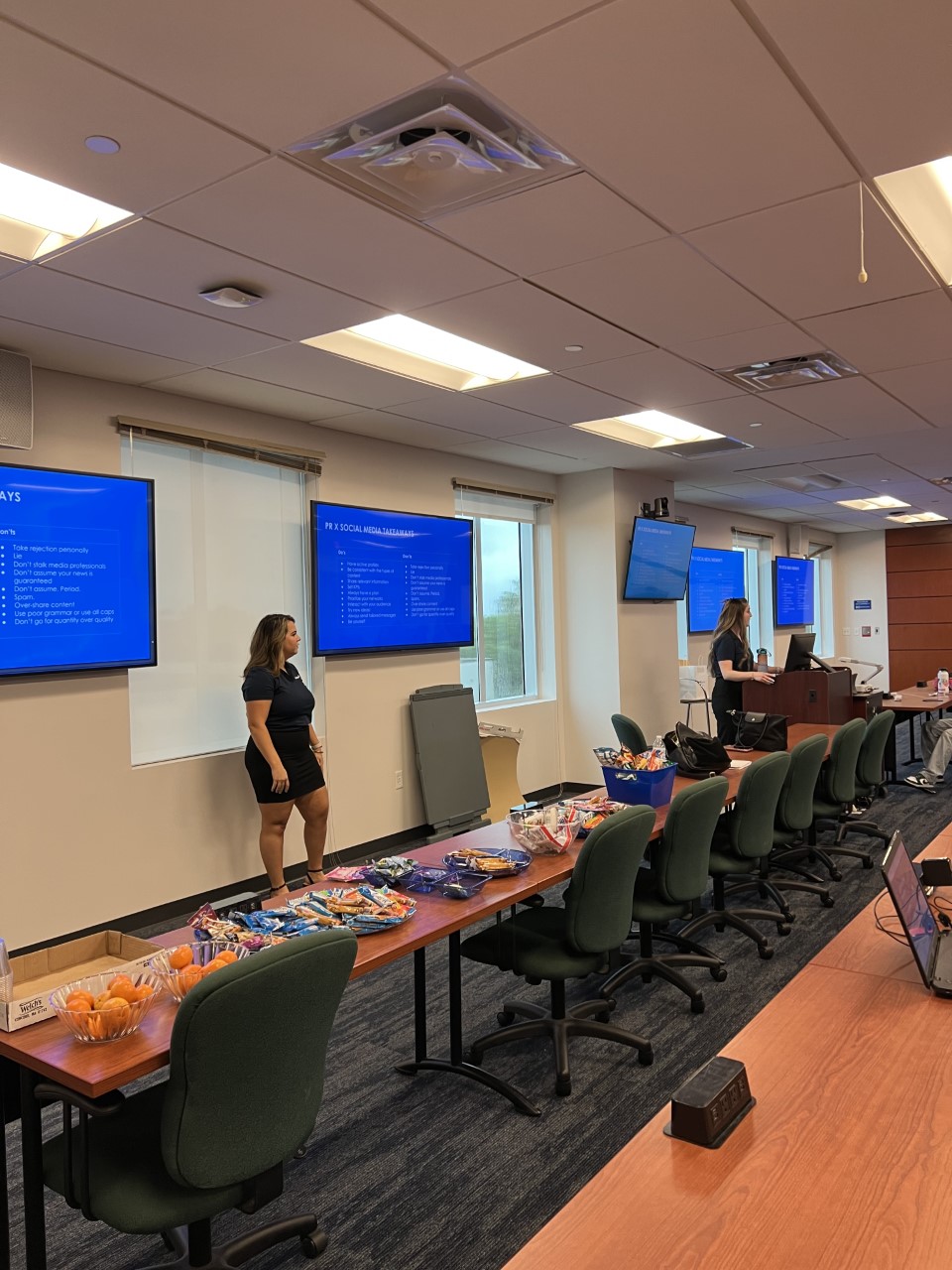 "The core takeaways from our presentation should help students with branding and solidifying a brand voice. I wish I had this PowerPoint presented to me when I was in college," Vernachio said.
Most of Kearns' and Vernachio's work revolves around creating various types of content for BoardroomPR. They reflected on their most notable piece of information which addressed the significance of social media components including multimedia production, community management, analytics and overall brand awareness. Kearns and Vernachio incorporated a closer look into the world of social media into their presentation by looking at the benefits of studying media platforms. "Devoting more time to social media increases brand credibility and awareness and simultaneously heightens profits and sales and attracts new talent," said Vernachio.
Kearns and Vernachio discussed how to enhance one's online presence through Search Engine Optimization, or SEO, to students. Additionally, they provided detailed instructions on how to create a content calendar and even offered a "cheat sheet" to refer to when deciding how many hashtags to include on a specific post.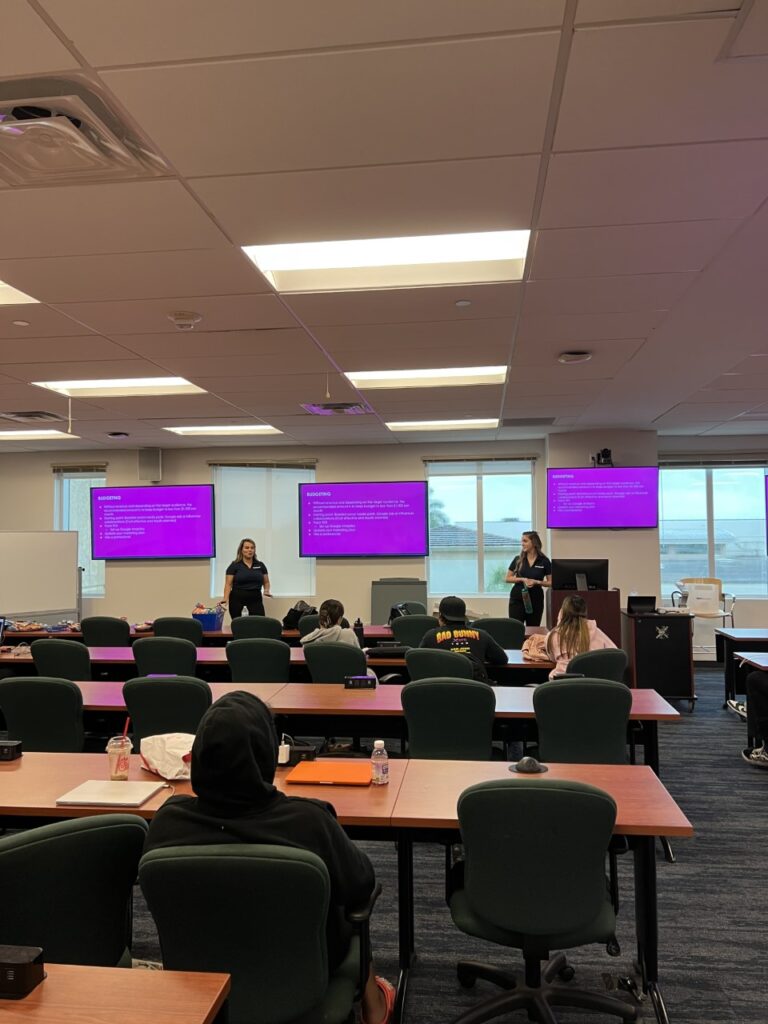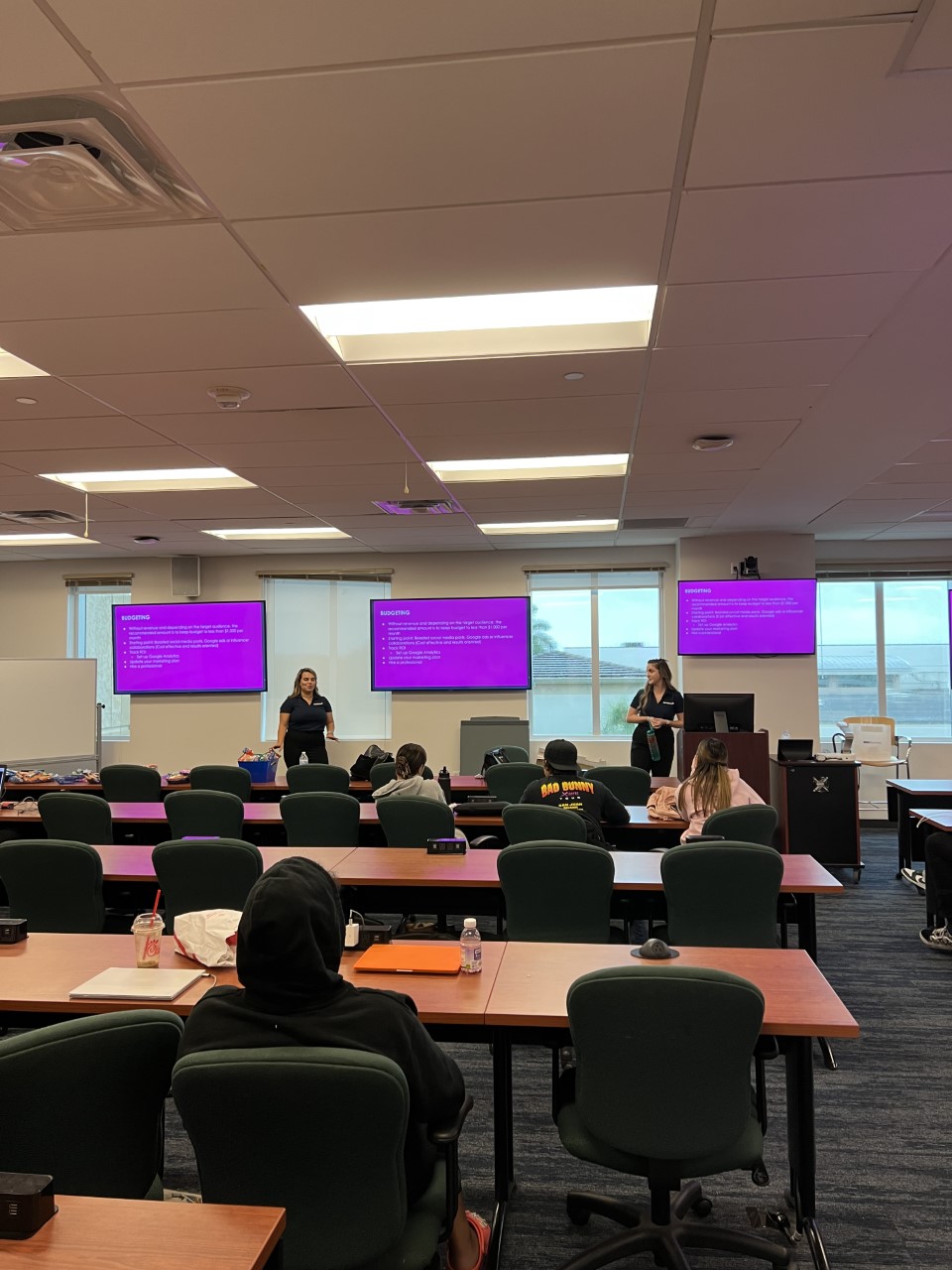 "Students should only use 7 hashtags that make sense to their niche. They should also spend the time to find hashtags that are trending and make sense to their brand," Kearns said.
Kearns and Vernachio find great happiness in the public relations industry and cannot imagine doing anything else with their professional careers. They understand the value of strategic two-way communications and building a brand on advising students to pursue what they are passionate about.
Both Kearns and Vernachio would like to thank Professor Alejandro Lozano for the generous invitation to come and present to his inquisitive and dedicated class.