Ceremony Honors Tibor and Shelia Hollo Park in Brickell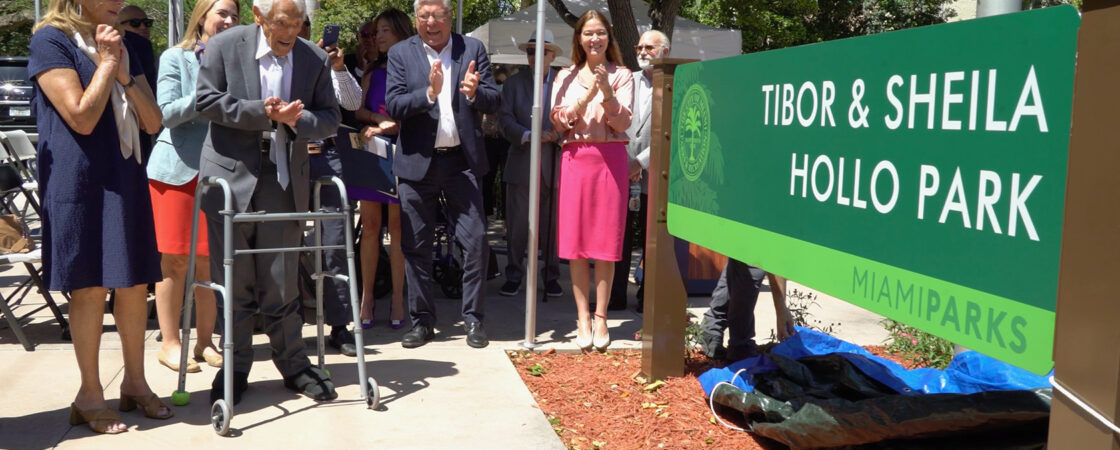 BoardroomPR real estate client Florida East Coast Realty, LLC, recently celebrated Tibor and Sheila Hollo Park, a park that so many urban Miamians have grown to love on the Brickell corridor. Dignitaries from the City of Miami and Miami-Dade County officially honored Tibor and Sheila Hollo as another example of the vast amount of time and resources that they have invested in the redevelopment of the Brickell corridor. 
The ceremony, which took place on Monday, May 1st at 11 a.m., included the Hollo family, friends, and team members. Located at 1814 Brickell Avenue, the heavily landscaped park includes enhanced playground equipment, shade structures, beautiful views, decorative fencing, modern lighting, meditation benches, and a dog park. The park also features a memorial created from one of the last remaining steel beams unearthed from the ruins of the World Trade Center.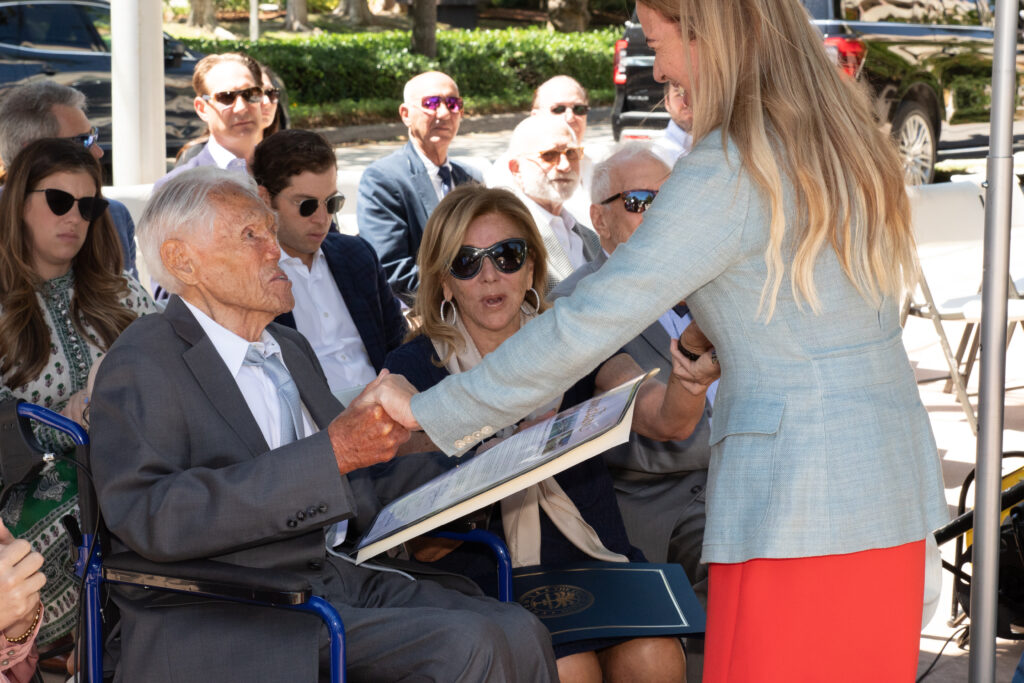 The ceremony featured Former City of Miami Vice Mayor Rosario Kennedy, City of Miami Commissioners Sabina Covo (District 2) and Manolo Reyes (District 4), Miami-Dade County Commissioner Raquel Regalado (District 7), Former Mayor of Miami Tomas Regalado, Monty Trainer, and Pascual De Rojas. Representative Carlos Gimenez recognized Mr. and Mrs. Hollo with a key to the city and a proclamation, stating that May 1st is now "Tibor and Sheila Hollo Day" in Brickell.
In 2014, the Tibor and Sheila Hollo Charitable Foundation donated the funds necessary to acquire the land and pay for park improvements. Former City of Miami Commissioner Marc Sarnoff pushed to get the park redesigned and constructed for the Brickell community at the time.
The Hollo family, founders of Florida East Coast Realty (FECR), were early visionaries of the redevelopment of Brickell, Downtown Miami, and the Omni District.
Boardroom specializes in creating customized public relations strategies to generate media coverage and get your event noticed. Contact us today to learn how we can help you make a splash in the media.
Max Brodsky
Account Coordinator