Threads: Everything You Need to Know About the Newest Social Media Platform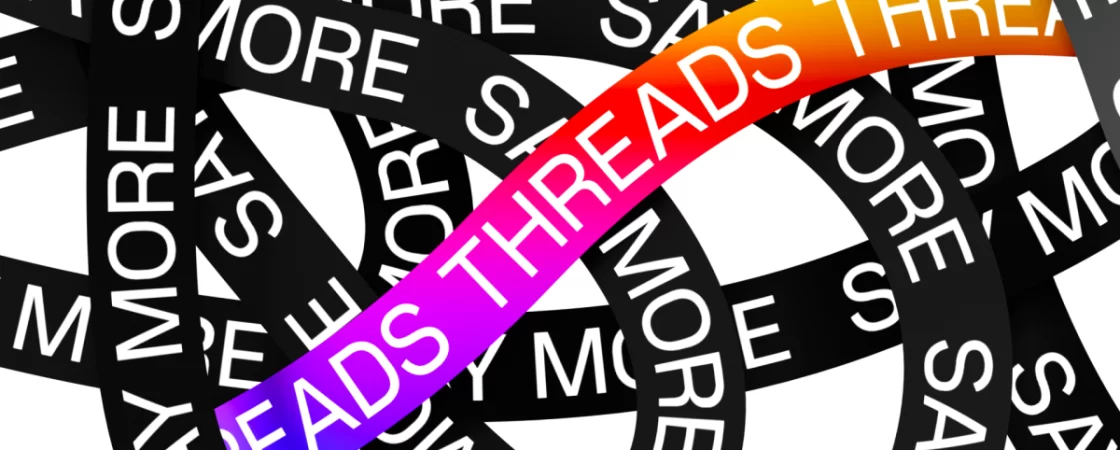 Threads is the newest social media platform, so much so that in only five days after its launch, it hit over 100 million sign-ups! This surpassed Chat GPT's record, making it the fastest growing app to date. The app is designed to be a more intimate and personal way to connect with friends and family, and has been praised for its focus on privacy and security. It remains to be seen whether Threads can maintain its rapid growth, but it is certainly off to a strong start. 
WHAT IS THREADS?
Built by the same team who created Instagram and owned by Meta, Threads is a conversation app where users can share texts, images and video. Essentially users can think of this app as an X (formerly known as Twitter) meets TikTok.
Instagram says it doesn't want to replace X, but rather provide a space for people who've never used X or who want to escape the negativity on the platform.
"The vision for Threads is to create an option and friendly public space for conversation," said Meta CEO Mark Zuckerberg. "We hope to take what Instagram does best and create a new experience around text, ideas, and discussing what's on your mind."
And what they learned from TikTok is that people aren't interacting with their family and friends on their feeds but instead using social media as a tool for discovery also known as social search.
Head of Instagram Adam Mosseri, said that Meta intends for Threads to focus on light topics such as sports, music, fashion and design. So this is more of a place where people can share and find new things to spark healthy conversation.
THREADS VS. X:
Feeds on Threads are comprised of content from people you follow as well as recommended content from other users. People can respond to other posts similarly to how X operates. Additionally, posts on Threads can be cross-shared from Instagram to Threads and vice-versa. Currently, the app does not have the ability to advertise on it, but BoardroomPR Director of Digital Marketing Mara Gordon expects, like nearly every social media platform, that feature to be added eventually.
If you're used to X, a retweet on Threads is called 'reposts', and tweets are called 'threads'. Threads allows users to create posts of up to 500 characters (compared to X's 280-character limit). X's Blue users do have a larger character limit though. Users are able to include links, photos and videos of up to 5 minutes on their Threads posts.
According to Exploding Topics, a company that monitors the web for trending topics before they're trending, on July 31, 2023 users only spent an average of 4 minutes on the app. In contrast, X has 200 million daily active users who spend an average of 31 minutes per day on the app.
HOW TO GET STARTED:
Users can create a Threads account using their Instagram username and password. The two accounts are linked to one another, but users can create a bio specific to the Threads app. The usernames and verifications from Instagram carry over into Threads.
This also means if you want to delete your Threads account, you will also have to delete your Instagram account. Users have the option to automatically follow the same accounts they do on Instagram or users can start from scratch.
Users can also make their Threads account private. Private accounts on Threads operate the same way as they do on Instagram so users are able to approve and decline follow requests on the app.
WHAT'S NEXT:
If you're a business owner and have gotten to this point of our blog, you're probably wondering whether you should be incorporating this new platform into your social media strategy.
BoardroomPR Social Media Director Ashley Kearns says it's still too early to tell if Threads is going to stick as a new prominent platform because sign ups are different than active users; however, because the new app takes the best aspects of its two competitors makes it a platform to watch out for.
According to data analytics company Similarweb, the number of daily active users on Threads dropped from 49 million to 23.6 million in just a week. With this being said, it remains to be seen whether Threads will be able to overcome these challenges and become a successful social media platform.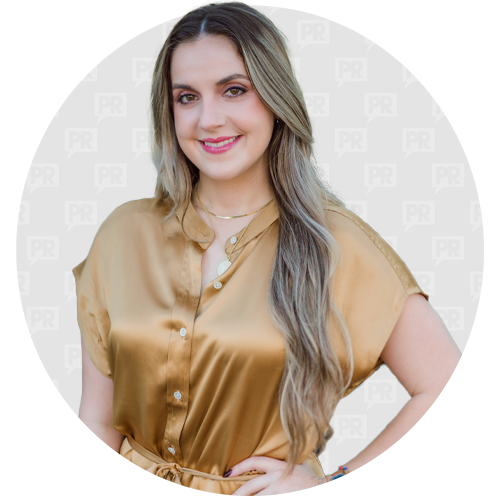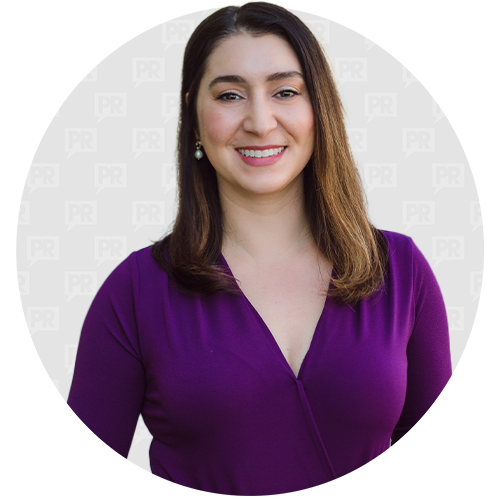 Ashley Kearns
Social Media Director
Mara Gordon
Digital Marketing Director