BoardroomPR ranks #5 in the South Florida Business Journal "Top PR Firms" list
BoardroomPR, one of Florida's largest public relations and integrated marketing agencies, has been ranked #5 in South Florida Business Journal's 2021 list of Top PR Firms. For decades, BoardroomPR has been working hard for Florida's top entrepreneurs, law firms, corporations, and nonprofits, handling all of their public relations needs. We are extremely grateful to be recognized by the SFBJ.
Our team of PR pros is equipped to provide companies with PR consultancy as well as handle crisis matters, web design, internet marketing, social media, and more. During the pandemic, BoardroomPR's expert team worked harder than ever, not missing a single beat.
"Being recognized as a Top 5 PR Firm in South Florida is an absolute honor," said firm president Julie Talenfeld. "I am so proud of the amazing team we have here at Boardroom and of all the incredible work we have put in throughout the past year."
To celebrate this ranking, all team members will receive a high-five bonus of $500.
South Florida public relations firm BoardroomPR offers award-winning media relations, marketing, and social media services, with a team of public relations and social media pros who are here to elevate your business, firm, or organization. Learn more about what we do and see how our team can help you.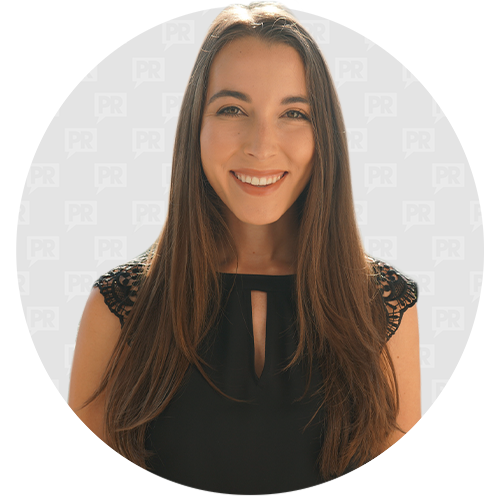 Hannah Colson
Senior Account Executive