Capitalize on Video Marketing in 2023: 4 Tips to help you start creating a video social media strategy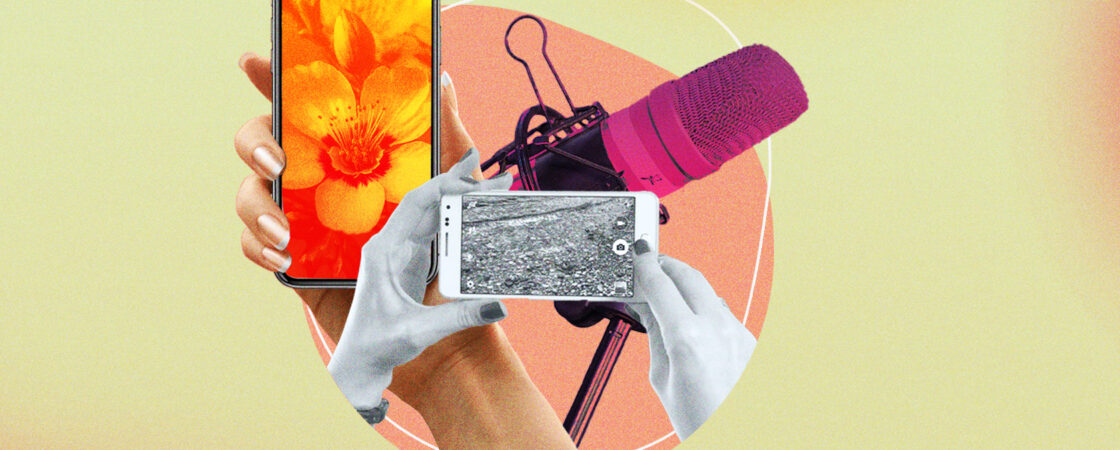 Since the beginning of 2022, with the takeover of TikTok and Instagram reels, more and more social media algorithms are favoring video content for engagement & views. This is why video should be your main content source for 2023.
According to the Content Marketing Institute's 2022 Content Marketing and Visual Storytelling Survey, 73% of marketers said video has become even more essential this year than it was the year before (and we know how important it was last year). If you're looking to raise your engagement rates and see higher conversions for 2023, here is how you should capitalize on this growing trend:
When it comes to producing good video content, every social media platform will require a different spec for your video. In layman's terms, you're going to either produce a horizontal or vertical video. Here is a breakdown of every platform:
Facebook:

Horizontal for a regular post
Vertical for reels (we recommend tapping into this new feature to maximize growth)

Instagram:
LinkedIn:
Twitter:
TikTok: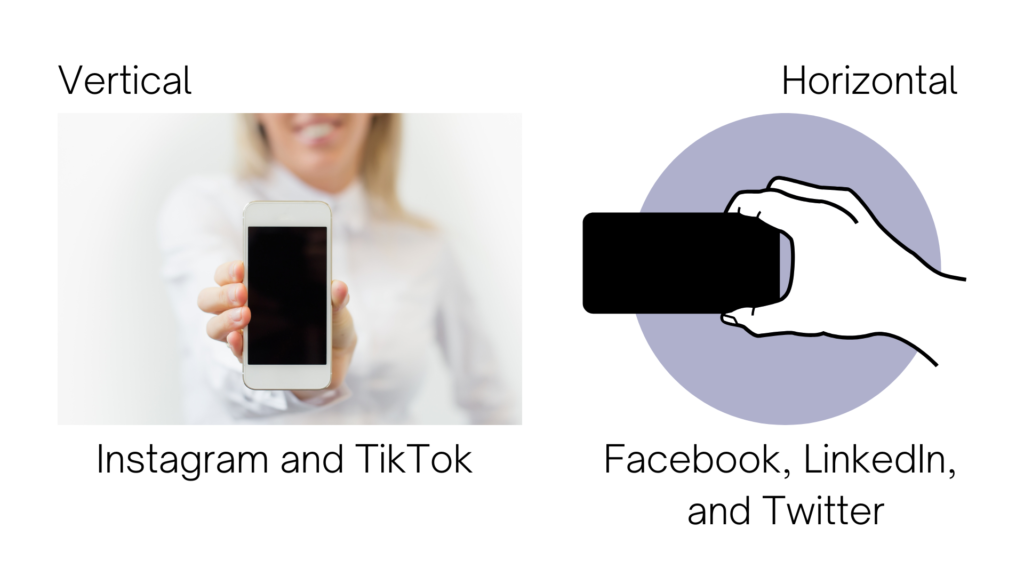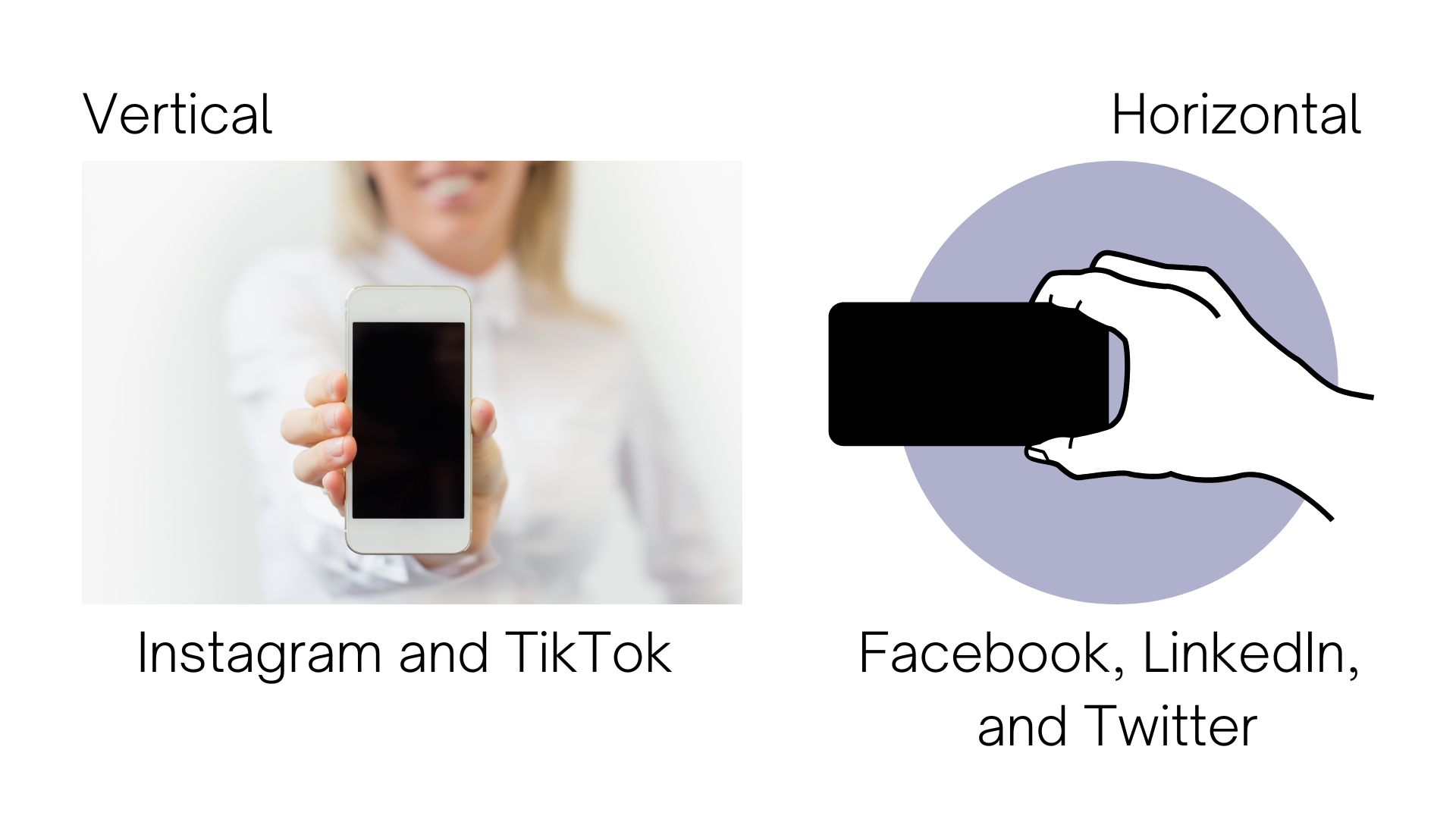 User Generated Content (UGC) is your best friend
User Generated Content is any content—text, videos, images, reviews—created by people, rather than brands. These videos always come off authentically to users because they are relatable and cut through the seemingly endless digital noise. Examples include a testimonial or a demonstration of your brand by real people.
A Stackla study reported consumers are 2.4x more likely to find UGC authentic over branded content. That same study shows 90% of consumers say authenticity is an important factor they consider when it comes to which brands they support.
Remember the phrase User Generated Content, because it could be the difference in major growth for your social media platforms.
"I was watching a TikTok video, and I saw…" is one of the most common phrases among Millennials and Generation Z, because you can learn just about anything on social media these days. This trend will be one of the most popular video content strategies for 2023.
Learning is essential to humanity. It's so embedded in our lives that we rarely consider it to be an important part of our daily lives and something we crave. Educational content can allow you to give your users the content they want, while simultaneously promoting your brand and products in an approachable, informational way.
Talk to the camera, trust me
If you're filming a video of someone talking about something, tell them to look into the camera. It will come off as you're making eye contact with the viewer, which plays into the authenticity tactic. For Instagram reels and TikTok, you have about three seconds to capture someone's attention and get them to proceed with watching your video. What captures someone more than another person looking straight at them trying to tell them something.
This makes the video feel personal like you know the person. This plays into the relatable factor of UGC content. You want your audience to feel connected to you, because they're like a mini online community you're trying to build.
EXAMPLE: https://www.instagram.com/reel/CnmihPUINae/?utm_source=ig_web_copy_link
One of BoardroomPR's clients, The Keyes Company, uses this tactic on a video we produced for them. They were announcing something to all their employees, so we wanted to make it look personable and engaging while being informative and short. At a minute and 30 seconds, we were able to convey our message, engage the audience, and capitalize on the format most preferred for Instagram reels.
As one of the top Florida digital marketing and public relations agencies, BoardroomPR offers award-winning media relations, marketing, and social media campaigns that can elevate your business, firm, or organization and achieve marketing goals. Need help getting started on creating more video marketing? Click here to learn more: {Hire Social Media Experts in Florida | Facebook Marketing -BoardroomPR: boardroom PR}