Have you been Downtown? Downtown Dadeland Hosts Sip & Savor Event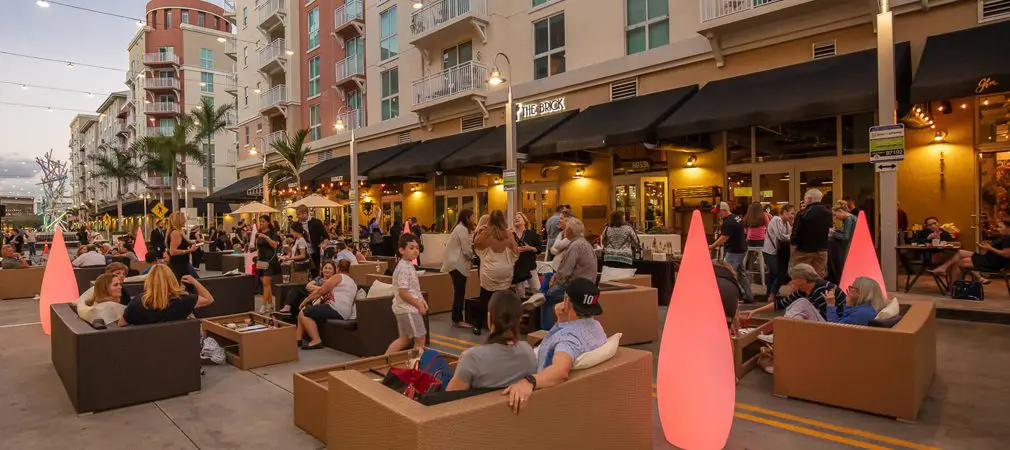 Downtown Dadeland, an enclave of top chef-driven restaurants mixed with larger national concepts, held its first of many events that allowed guests to experience all this property has to offer.
On Thursday, February 7th, the street was closed off and guests were invited to sip, savor and stroll while enjoying live music. Eight restaurants participated, including all of Downtown Dadeland's five chef-driven concepts: Barley, The Brick, Ghee, Harry's and Pubbelly Sushi. Lime Fresh Mexican Grill, The Brass Tap and Zuuk Meditteranean Kitchen also participated and each restaurant sold specialty light bites and cocktails, all for under $10. This gave guests the opportunity to experience all the culinary offerings at Downtown Dadeland.
"We wanted people to be able to experience how truly unique this property is," said Alexander Saieh of Midtown Capital Partners, the company that purchased Downtown Dadeland in October 2018. "No other location in South Florida offers multiple concepts from chefs like Jose Mendin, Nevin Patel, Jorgie Ramos and Michael Schwartz, all on the same block. This was the first of many can't-miss events hosted by our incredible tenants."
"After work is done for the day, we invite those who live and work nearby to come out and enjoy this special event with friends, family and coworkers," said Saieh.
Downtown Dadeland is located at 7270 North Kendall Drive, right across from the Dadeland Mall.