BoardroomPR Maximizes Positive Public Relations for Hospitality Real Estate Development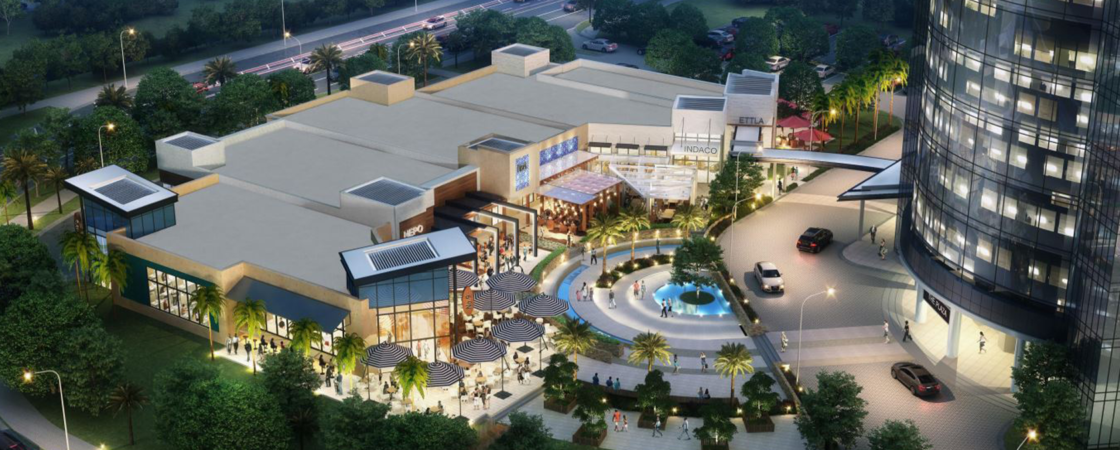 BoardroomPR is creating buzz and substantial media attention for commercial real estate client PEBB Enterprises' new hospitality development in Boca Raton – dubbed Restaurant Row. Since announcing PEBB's acquisition of the Restaurant Row site last year, our team has consistently generated media activity for the project in local, regional and national outlets.
Restaurant Row is a 22,500-square-foot ground-up, restaurant-only project next to the Town Center at Boca Raton. PEBB is bringing high-quality new dining options to a location that is adjacent to the popular mall and just minutes away from more than 2.5 million square feet of office space and four hotels. Pubbelly Sushi, El Camino and Fabio Trabocchi's Fiolina have pre-leased spaces at Restaurant Row.
PEBB's project has been covered by Commercial Observer, The Real Deal, Daily Business Review, Palm Beach Post, Sun Sentinel, South Florida Business Journal and many others. BoardroomPR's branding team also designed eye-catching signage that wraps around the Restaurant Row construction site.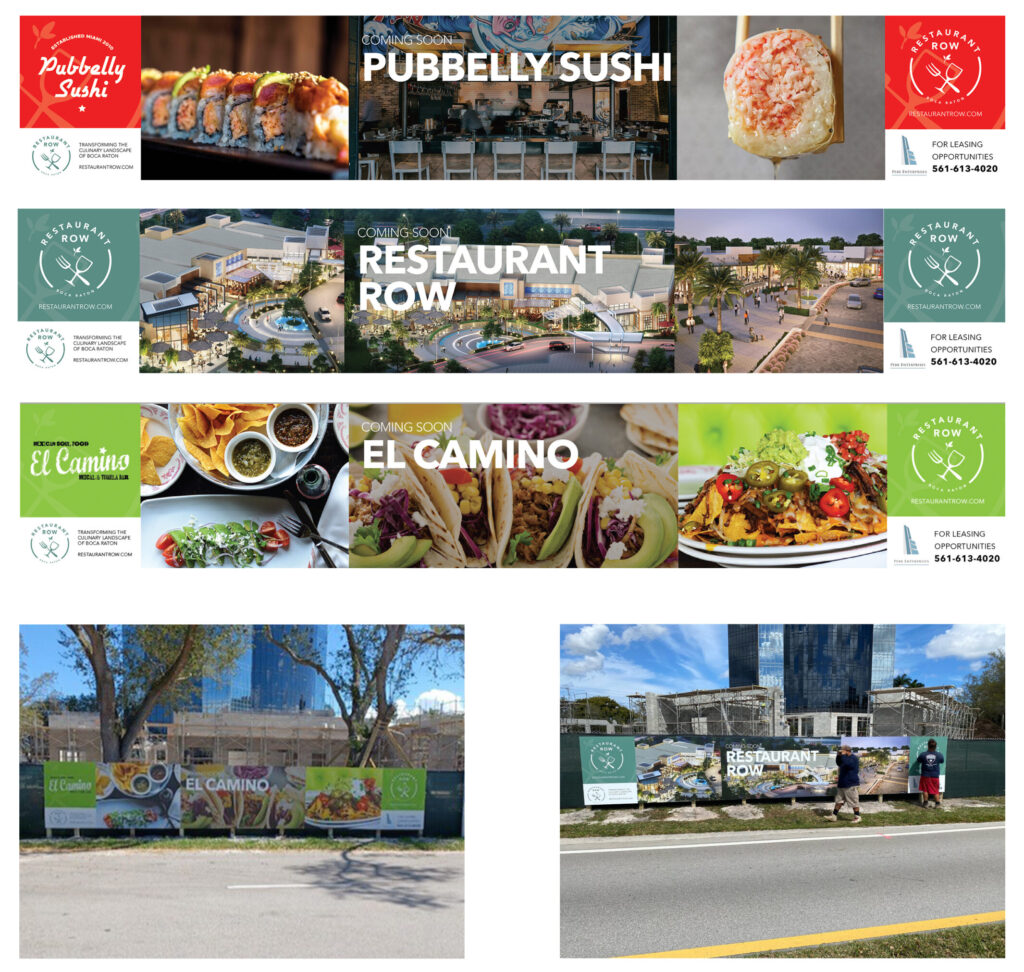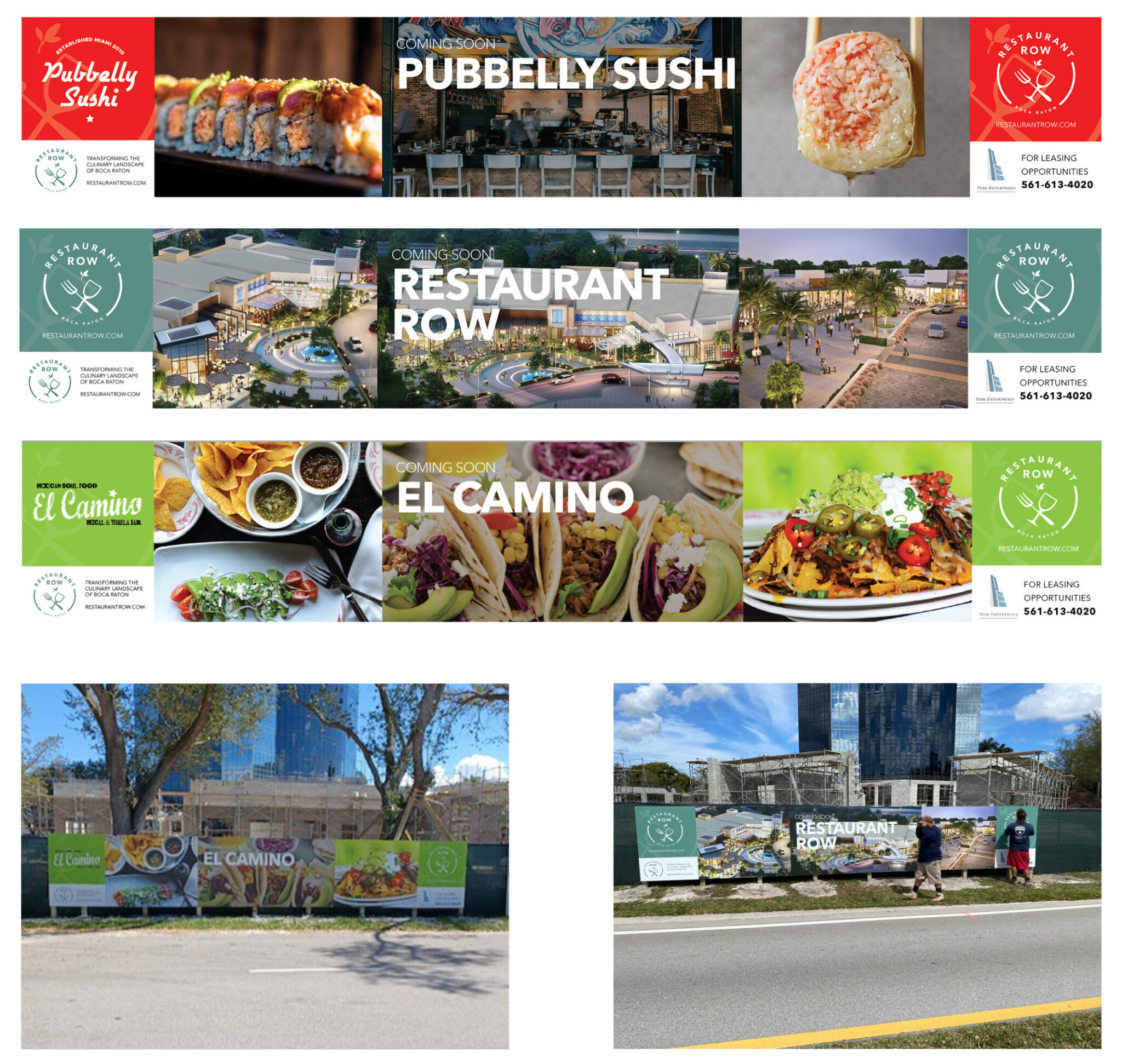 At BoardroomPR, our skilled publicists utilize our storytelling abilities and media relationships to secure positive media coverage for our real estate clients. BoardroomPR is proud to be the public relations and integrated marketing partner of a diverse roster of distinguished real estate companies. 
eric kalis
vice president