Processing During the Pandemic. Professional Bank Continues to Grow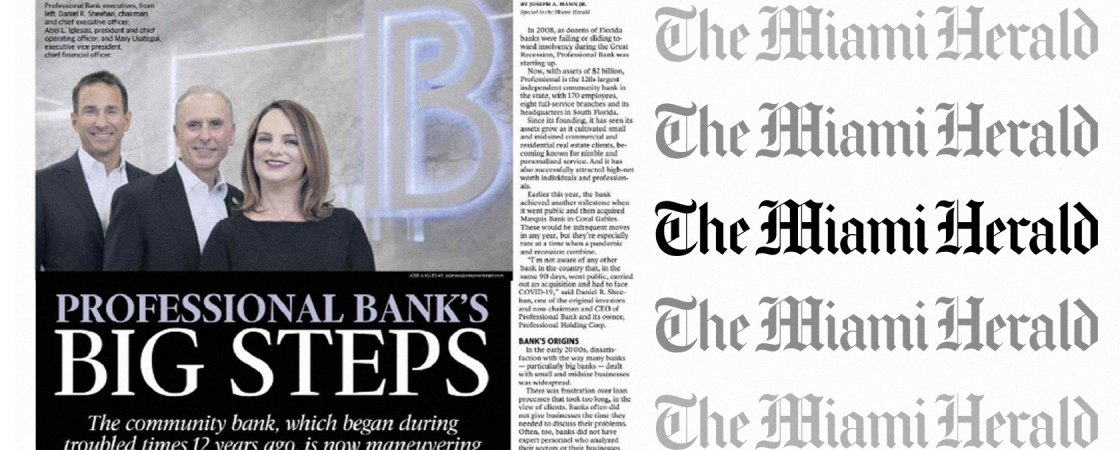 Community banks have received a lot of good publicity this year for helping clients receive federal COVID relief funds, most notably from the Paycheck Protection Program, known as PPP. Many businesses found dealing with a community bank a more pleasurable and effective experience compared to one of the larger intuitions.
One South Florida-based financial institution that helped the community process these forgivable loans in Coral Gables, Florida-based Professional Bank. Started during the last recession, its growth over the last 12 years has been nothing short of remarkable. This year, in the middle of the pandemic, Professional Bank completed a merger and went public. Over the past couple of years, it's invested heavily in technology, opened new branches, and diversified its board of directors.
South Florida PR agency, BoardroomPR, has been representing financial institutions since its inception including banks, credit unions, wealth management firms and real estate finance firms. We handle media relations, social media, digital marketing and video production services.
We are proud to be the PR firm of record for Professional Bank, letting the public know what clients have already experienced for the past decade. Most recently, the Miami Herald featured the bank on the cover of Business Monday, tracing its journey from the very beginning to how it got to where it is now.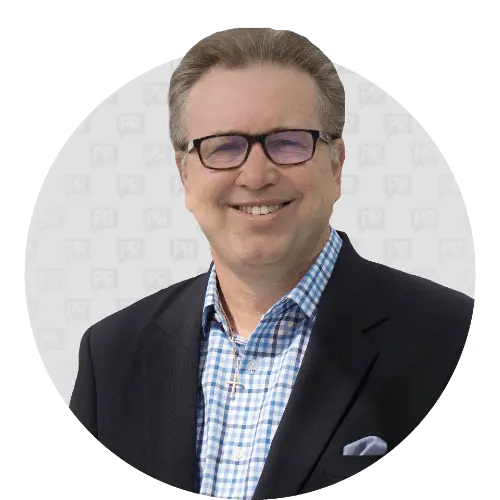 Todd Templin
Executive Vice President