How to Brand Yourself on Social Media
No, we are not talking about a branding iron. Rather, how to put your best digital foot forward to benefit yourself and your company. It is common to be laser-focused on your company's image, but you don't want to forget your most powerful marketing tool: You! Unlike a company, a person is someone we can relate to. It is human nature to crave connection, making it easier to support people with purpose rather than a faceless company. A leader with a strong personal brand can essentially become an extension of the company to build relationships, brand awareness and brand loyalty. 
Here are 5 tips on building your personal brand on social media:
Define your brand: Start by identifying your unique skills, values, and passions. What sets you apart from others in your field? Use this information to create a brand statement that will guide your online presence. From aesthetics to verbiage, this should come naturally, don't force it. Your personal brand is what you project to the world. It's how others perceive you and ultimately think about you. It can be a major factor when someone is thinking about going into business with you.
Choose the right platform(s): Not all social media platforms are created equal. You need to understand your audience and build your brand where they frequent.
Consistency is key: Maintaining a consistent look, feel, and tone across all of your social media profiles is crucial to building a strong personal brand.
Share valuable content: Post content that is relevant to your target audience and offers value. In order to truly stand apart, one must become a thought leader. You may recognize that you are a master in your field, but now you need to show it to others. 
Engage with your audience: In order to succeed, you can't be talking to the walls. You need to genuinely interact with your followers by responding to comments and messages. This will also help you foster relationships in the long run.
Take it from BoardroomPR: We #SpeakSocial. We recognize the fortitude a personal brand can have on a company. That's why we leverage the accounts of key executives by managing their personal profiles to build connections and drive traffic to the company page. Whether an attorney is looking to boost their firm or a realtor is trying to put the agency at the top, we have the expertise to help maximize personal brands to improve companies' online presence. 
Not interested in investing the time in branding yourself? We'll take that out of your hands! As one of the top Florida digital marketing and public relations agencies, BoardroomPR offers award-winning social media management, public relations, and multimedia services that can leverage your personal brand to help achieve your goals. To learn how BoardroomPR can elevate your business or organization, click here.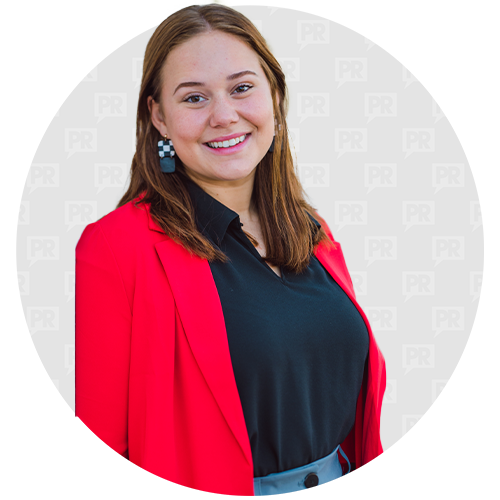 Bri Grall
Account Coordinator