Endeavor Miami Managing Director Interviewed for Florida Trend Q&A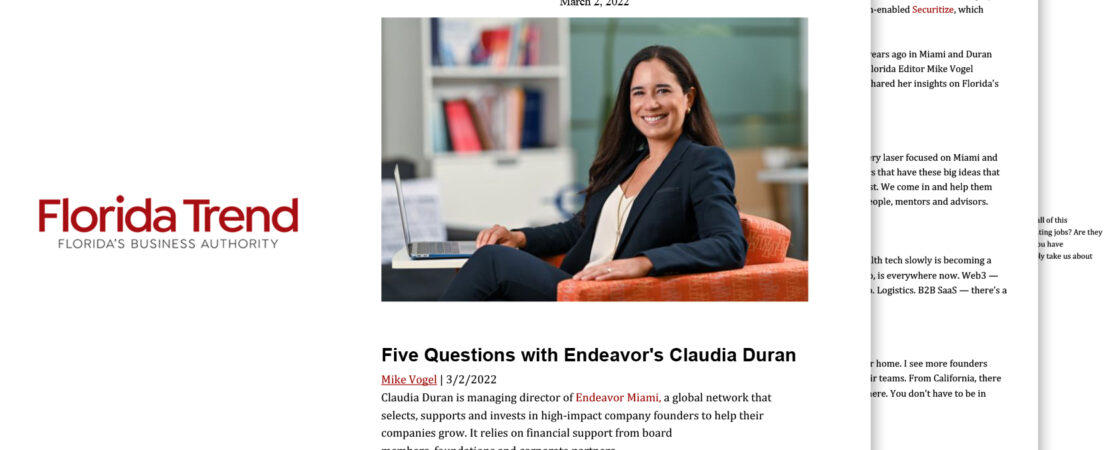 Tech and entrepreneurship are certainly hot topics in Miami. Just ask Mayor Suarez or Endeavor Miami's Managing Director, Claudia Duran.
Endeavor Miami was just featured in Florida's most prestigious business magazine, Florida Trend, to discuss the state's tech ecosystem. Founded nine years ago with the support of the Knight Foundation and a group of world-class business leaders, Endeavor Miami is the first U.S. affiliate of Endeavor, a global non-profit organization that has advised and helped scale more than 2,000 high-impact entrepreneurs in 40 growth markets around the world.
At BoardroomPR, we are proud to be the public relations and integrated marketing partner of Endeavor Miami and the South Florida tech community.
"Our mission at Endeavor is to identify companies with high growth potential and support them through their journey to achieve scale," said Duran. "Our portfolio companies are exposed to high-level mentoring and connections that would normally take years to curate and learn. It is a valuable opportunity to help promising Florida-based businesses thrive."
BoardroomPR secured this Q&A PR opportunity for Duran, who got to sit down with Florida Trend South Florida Editor Mike Vogel, discussing Florida's fast-changing technology startup scene. She spoke regarding sector demands and what Endeavor's approach is to the marketplace.
"We're looking at the whole state now. We started very laser focused on Miami and south Florida. Our mission is to identify the founders that have these big ideas that are innovating, that are growing their companies fast. We come in and help them scale even faster and connect them with the right people, mentors and advisors."
BoardroomPR is on the front lines of tech industry PR across the state. Our skilled publicists are plugged in to the changing landscape and work to secure thought leadership opportunities for our clients. We target the right publications and unitize our story telling abilities to enhance the messaging of our clients.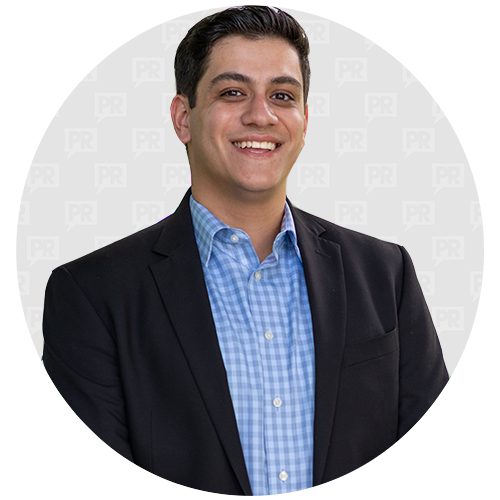 Daniel Benjamin
Senior Account Executive