4 Reasons Why You Should Be Using LinkedIn for Your Business
LinkedIn is one of the most popular professional networking and development platforms, and with good reason. While many are familiar with the site when it comes to personal use, it is important to also know how to utilize LinkedIn for Businesses as well. Here's some insight into why this platform can be beneficial for your business.
Tell Your Story, Your Way. LinkedIn allows users to showcase their business to the world. It's a great place to announce company news and updates, discuss market or industry trends, and give readers a broader sense of who you are and what you do. Use LinkedIn to your advantage and tell your story the way you want it to be told. Make sure to continuously update your profile so people can stay up to date on your business.
Share Relevant and Extensive Content. Another great aspect of LinkedIn? Detailed, in-depth content is easily shareable, AND accessible. You can share content in a variety of formats, directly to your profile, allowing for more creative, noteworthy approaches to your social media marketing. This includes, but is not limited to, the sharing of:
Presentations
Blog Posts
Infographics
Webinars
Podcasts
External Articles and Links
Support and Improve Your Online Visibility. Having an active LinkedIn page for your business can lead to a stronger online presence. LinkedIn company pages as well as their posts will help you improve your overall search engine result page ranking. Focusing on Search Engine Optimization (SEO) will potentially lead to higher traffic to your profile as well as your website, improving your business' overall visibility.
Take Networking to the Next Level. LinkedIn serves as an extremely powerful networking tool. Promote your profile to build a strong following, and continuously connect directly with those in your industry/market, community, and targeted audience. Not only will people be given direct access to your business, but to your employees as well, serving as an invitation for more personal connection. Connect with others, engage, and watch your network expand as you continue to showcase your business.
These are just some of the many ways LinkedIn can serve as a critical tool for your business. Are you ready to get started with LinkedIn for Businesses? BoardroomPR has a team of social media and digital marketing experts who can help you every step of the way. As one of the top digital marketing and public relations agencies in Florida, we offer award-winning social media management services, public relations and multimedia services that can help you elevate your business or organization. Click here to learn more!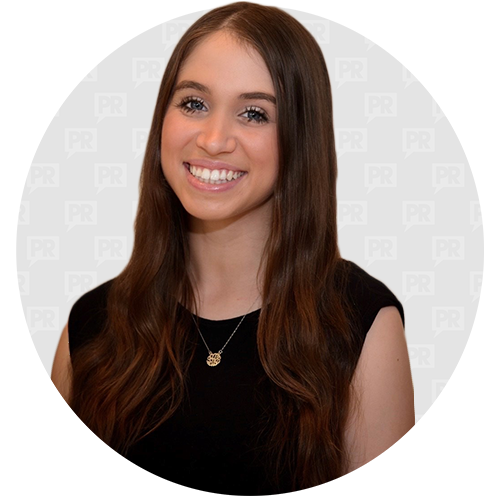 Jamie Avalon
Account Executive