Instagram's Newest Feature: Broadcast Channels
Instagram recently unveiled its newest product: broadcast channels, a one-to-many messaging tool for creators to deepen connections with followers. As a leading player in the social media realm, Instagram continues to evolve and innovate, offering new and exciting features. In this blog, we'll dive into what Instagram broadcast channels are, how they work, and the potential they hold for creators and their followers.
What are Instagram broadcast channels?
Instagram broadcast channels empower creators to engage with their followers at scale. It's a public messaging tool that invites a creator's followers into a channel, facilitating direct and real-time interaction. Creators can use broadcast channels to keep their followers updated, share behind-the-scenes content, create polls and utilize text, photos, videos, and voice notes.
The broadcast channel preview feature lives underneath your profile image and follower count.
The broadcast channels then work through Instagram's inbox feature.
How do I join a broadcast channel?
To join a broadcast channel, users can access the link to the channel on a mobile device via a creator's Story sticker, the link pinned to their profile, or through a one-time notification sent when the creator initiates a new channel. By tapping "Join broadcast channel," followers who aren't already following the creator will be prompted to do so. After joining, the channel appears in the Instagram inbox alongside other message threads. Followers can react to content, vote in polls, and share the channel with friends.
Should I start using this?
Now that we've explored what Instagram broadcast channels have to offer, the big question is: Is it the right tool for you?
It's common and often beneficial for thought leaders, including CEOs, to use social media platforms to share their insights and expertise. However, whether they should use a particular product on the platform depends on several factors:
Audience Relevance: Ensure that your target audience and industry peers are active and engaged on Instagram broadcast channels.
Content Strategy: Develop a well-defined content strategy that focuses on sharing valuable insights and industry-specific content through broadcast channels.
Engagement and Interaction: Actively engage with your audience, respond to questions, and foster meaningful interactions within the broadcast channels.
Privacy and Compliance: Be aware of any industry-specific privacy and compliance regulations when using Instagram broadcast channels and ensure that your content adheres to these guidelines.
Not interested in investing the time? We'll take that out of your hands! As one of the top Florida digital marketing and public relations agencies, BoardroomPR offers award-winning social media management,public relations, and multimedia services. Our robust team stays on top of the latest social media trends and features so we can best utilize them for our clients. To learn how BoardroomPR can elevate your business or organization, click here.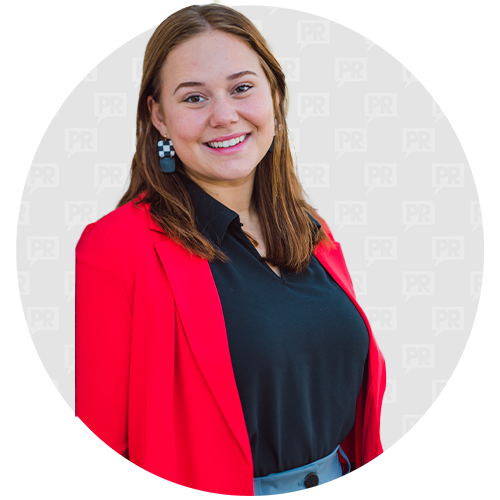 Bri Grall
Account Coordinator