Thinking outside the box – or cardboard kissing booth – to draw media attention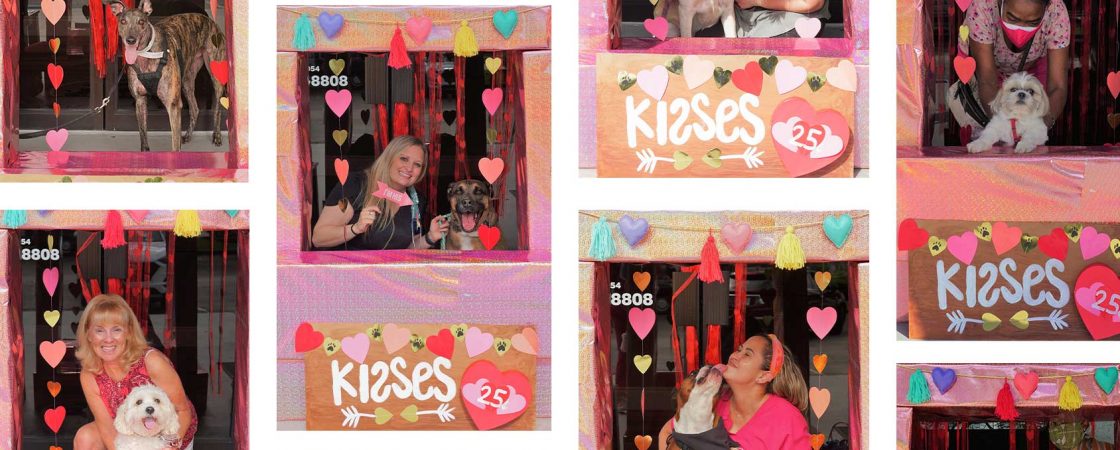 In light of Valentine's Day weekend, BoardroomPR's Fort Lauderdale office took a creative approach to draw media attention to client Lakeside Animal Hospital in Plantation, Florida.
With a "Puppy Kissing Booth" story that aired on WSVN 7 News, CBS 4 Miami and WPLG Local 10, our firm's efforts and success illustrate the importance of thinking outside the box to attract TV news hits in the competitive public relations industry.
The photogenic furry friends also turned up in online articles on MSN.com, Newsbreak.com, Patch.com and SpotOnFlorida.com, which improves the local vet's Search Engine Optimization (SEO), or the quality and quantity of traffic from search engines like Google.
BoardroomPR COO Don Silver and Multimedia Account Executive Zoe Haugen put their heads together to brainstorm how to most effectively bring in customers and publicity to the small Veterinarian practice. The verdict: free holiday pet photos, Valentine's Day edition.
Hospital staff put together a cardboard kissing booth with sloppy spelling and assembly as if a pet made it his or herself. Pets and their owners could pose in it for pictures and receive complimentary branded swag items including doggy bags and leashes.
BoardroomPR provided the photographer and the event promotion via Facebook and Instagram social media ad campaigns.
To keep the event socially distanced, customers were told to drive up curbside and call the animal hospital when ready to take their photo. Staff instructed the customer and their furry friend on when to come out of their car to meet the photographer at the kissing booth.
Lakeside Animal Hospital Owner and Veterinarian Dr. Jennifer Frione was on site and provided information to customers on what sweet treats are safe or not for pets to consume on Valentine's Day. She also discussed what alternatives can be given to your furry friends as Valentine's Day presents.
Milos Pet Rescue of South Florida was also invited to come by and pick up the donations Lakeside Animal Hospital collected for their Homeless Pet Supply Drive, that the kissing booth brought attention and donations to.
BoardroomPR followed up with each of the fur-baby owners to send over their professionally shot and edited photos along with Lakeside's social media platform links to share the photos and tag the practice.
While the Valentine's Day Puppy Kissing Booth was out of the ordinary for a Vet, it paid off to think independently. Contact us at BoardroomPR to learn more about our services.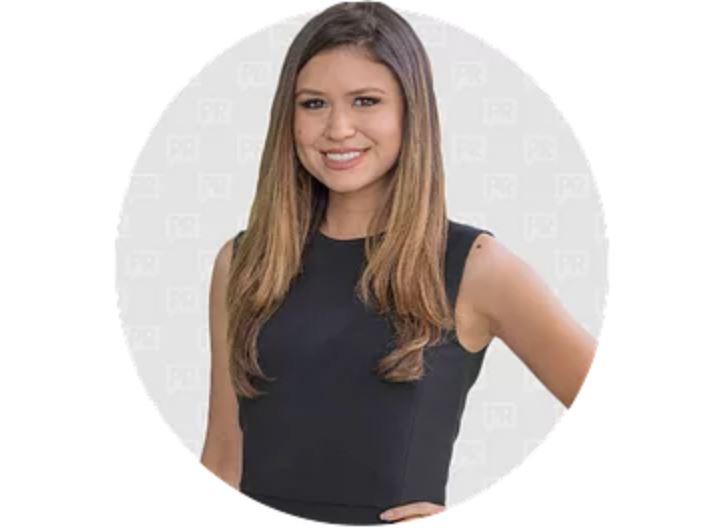 Zoe Haugen
Multimedia Account Executive