How to Respond Social Media Reviews: 5 Tips for Negative and Positive Review Responses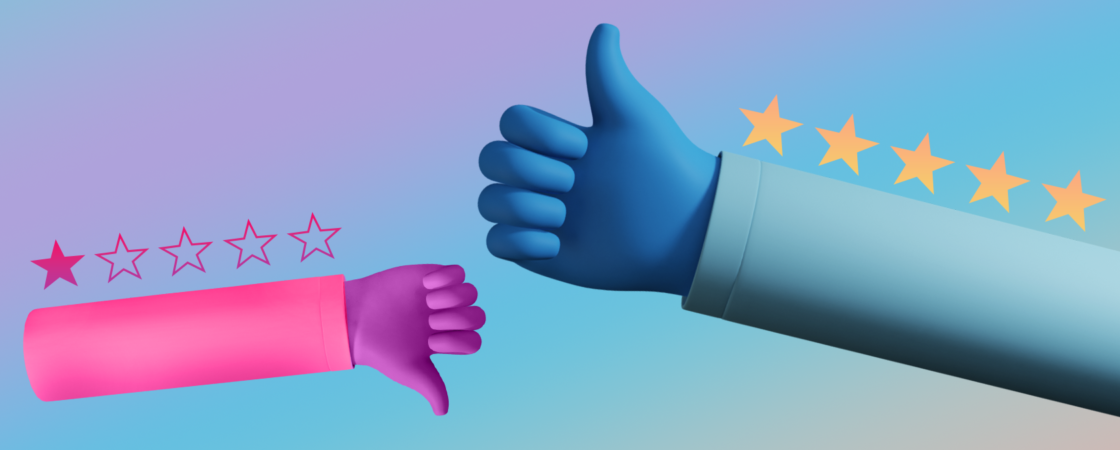 Good news travels fast, bad news travels faster. Yes, it's true, which is why it's crucial for business owners and marketers alike to recognize the importance of online reviews in 2022.
Online reviews have easily become a key focal point of online reputation campaigns. In fact, a recent study by award-winning customer review software company ReviewTrackers found that customers don't trust companies with lower than 4-star ratings. The study also found that more users are utilizing zero-click searches, meaning the users are getting their answer right on the results page without having to click on additional links or information. This means that not only is it important to garner positive reviews from happy customers and clients, but it's equally as important to respond to reviews so you control your narrative, whether it's positive or negative. This will help build a positive brand, increase lead generation, and improve the overall experience with your business.
When it comes to online reputation management, we find that many businesses use canned responses or even worse: they don't respond at all. As online reviews play a major role in determining your local search engine rankings, you must respond. Here are five tips to consider when responding to both negative and positive reviews.
Don't get defensive. It's not personal, so don't take it personal. Whether good or bad, the user is giving you honest feedback on their experience with your business. Take it in and use this valuable information to grow for the better.
Be authentic and show that you're reading their review thoroughly. Add a personal touch to the message to show that this response was written specifically to them. You can always tell when something has been copied and pasted vs. when it's written from the heart.
Keep it positive. Even if the review is negative, it's important to keep a positive tone. Remember: Other users are reading your response, too. This is your opportunity to show that even when things go wrong, you're still human and are willing to make the best of anything.
Respond in a timely manner. Faster review response times tend to be linked with having a positive reputation and it also improves your local SEO. Don't forget to practice this with positive reviews. When you're only responding to negative reviews, think about how that looks to a new user… That screams damage control. Show new users that you truly care about all feedback, no matter the experience.
Always offer contact information. Share that you valued their feedback and that you'd love to connect with them offline whether it's visiting your store or a quick phone call. At the end of the day, we are all people and people love building that emotional connection.
If you're looking to improve your online reputation management and social media marketing campaigns, our social media experts in Florida are ready to assist you. Please call us at (954) 370-8999.
Ashley Kearns
Social Media Director