Social Media Marketing Trends for 2022: Predictions and Preparation
The lockdowns initiated by Covid-19 in 2020 completely reshaped social media usage, behaviors and trends across the globe. This shift continued well into 2021 and social media experts are predicting which digital elements are going to play a part in shaping social media marketing trends for 2022. As the new year quickly approaches, it's a strategic time for social media marketers to evaluate these trends and plan for what lies ahead. Here's what you need to know:
Facebook

eCommerce: In-stream shopping will be a key element of focus for this platform as it looks to expand shoppable posts, a streamlined payment process, improved product discovery, more alerts for buyable products in-stream and live-stream shopping.
AR/VR: With a Metaverse shift on the rise, the platform is looking to upgrade its AR glasses-specifically with Instagram-apply more interactive tech such as a wristband control and next-level workplace tools for its Oculus VR headsets.
Algorithm: Facebook will look to reduce political content in News Feeds and give users an option to switch off the algorithm, easily.  The new timeline will make users feel more in control of their in-app experience.
Audio social: Just like video live-streaming, this feature is becoming less compelling.
Ad effectiveness: Facebook is in the process of building systems to help brands maintain ad effectiveness even with Apple's iOS 14 privacy update.

Twitter:

Monetization for users:The platform is looking to build ways for creators to earn money while also expanding revenue streams for the platform as well. Twitter is also developing a subscription option for access to new tweet features called: Twitter Blue.
eCommerce: As more users utilize mobile shopping options, Twitter is looking to test in-stream buying next year. With that being said, the platform is looking to offer users a way to make these payments using cryptocurrency.
Video tools: Twitter is looking to prioritize video content and plans to integrate the full-screen presentation options. This will lead users to tap into full-screen mode to see the full content.

Instagram:

eCommerce: Instagram is looking for all the items in all posts to be shoppable or guide to product discovery. They're also looking to provide more monetization for creators.
AR/VR: Instagram will be the AR portal for Facebook, where it connects its developing options to users.
Stories and reels: There is continues to be a focus on Stories and Reels and the platform is looking to add an optional home screen for these videos.

TikTok:

Trendjacking: Usage on TikTok now rivals Instagram. TikTok is working to provide marketers with more ways to tap into trends to allow more brands to be successful.
Live-streaming: The platform is looking to facilitate more live-stream commerce in its app from brands aligned with your interests and those you engage with the most.

Linkedin:

Live-stream events: The platform is looking to become an avenue for businesses to partner when it comes to a virtual aspect. Businesses can expand their audience through Linkedin instead of using a dedicated website conferencing company.
Remote recruitment: With remote work becoming a priority for many, Linkedin is looking to provide better job matches for candidates as well as provide an option for video interviews and engagement.
As social media marketers, we must always be ready to adapt to new behavior using different strategies and tactics to reach the desired results whether it's lead generation for business, increased engagement or expanded reach. Ready to start planning for the year ahead? Contact our social media experts. As one of the top Florida digital marketing and public relations agencies,  BoardroomPR offers award-winning media relations, marketing and social media campaigns that can elevate your business, firm or organization and achieve marketing goals. Click here to learn more.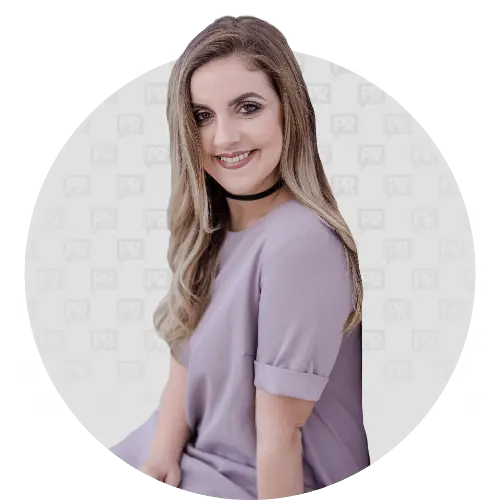 Ashley Kearns
Social Media Director